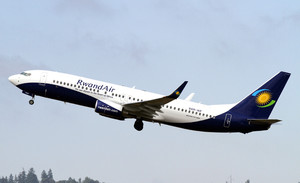 Photo by: James Helbock (Date: 00.08.2011)
Airline: RwandAir [9XR-WF]
Type: Boeing 737-800
Airport: , (BFI)
Comment: RwandAir hat ihre erste Boeing 737-800, hier bei einem Werkstattflug, übernommen. / RwandAir has taken delivery of its first Boeing 737-800, seen here during an acceptance flight.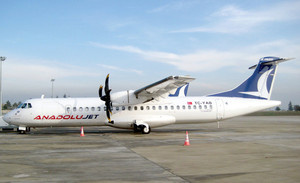 Photo by: Gökhan Sarigöl (Date: 21.12.2010)
Airline: BoraJet [TC-YAB]
Type: ATR 72
Airport: , (ESB)
Comment: BoraJet setzt neu eine erste ATR 72 für AnadoluJet ein. / BoraJet is operating a first ATR 72 on behalf of AnadoluJet.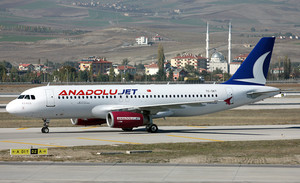 Photo by: Mehmet Mustafa Celik (Date: 06.11.2010)
Airline: AnadoluJet [TC-SKT]
Type: Airbus A320-200
Airport: , (ESB)
Comment: AnadoluJet hat die von Sky Airlines gemietete Boeing 737 durch einen A320 aus gleicher Quelle ersetzt. / AnadoluJet has replaced the Boeing 737-800, leased from Sky Airlines, by an A320 from the same source.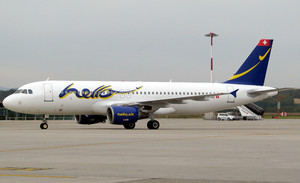 Photo by: Guillaume Ehret (Date: 31.10.2010)
Airline: Hello [HB-JIZ]
Type: Airbus A320-200
Airport: , (BS)
Comment: Hello hat den ersten von drei A320 übernommen, um die drei verbliebenen MD-90 zu ersetzen. / Hello has taken delivery of the first of three A320s to replace its last three remaining MD-90s.