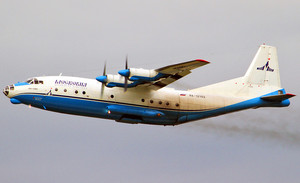 Photo by: Keith Burton (Date: 06.09.2010)
Airline: Moscovia Airlines [RA-12193]
Type: Antonov AN-12
Airport: , (DME)
Comment: Moscovia Airlines hat mindestens zwei AN-12 in den vergangenen Monaten mit der eigenen Lackierung versehen. / Moscovia Airlines applied its own livery in the past months to minimum two of its An-12s.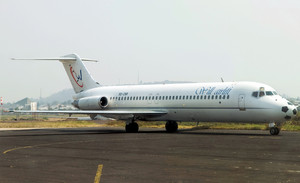 Photo by: Guido Potters (Date: 20.08.2010)
Airline: Will Airlift [9Q-CNR]
Type: McDonnell Douglas DC-9
Airport: , (GOM)
Comment: Will Airlift ist im Kongo mit dieser früheren Wimbi Dira DC-9 an den Start gegangen. / Congolese newcomer Will Airlift has started up with this former Wimbi Dira DC-9.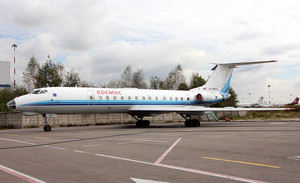 Photo by: Dirk Hammerschmidt (Date: 00.09.2010)
Airline: Kosmos Airlines [RA-65919]
Type: Tupolev Tu-134
Airport: , (DME)
Comment: Kosmos Airlines hat diese Tu-134 der Yamal noch in der Vorgängerlackierung übernommen. / Kosmos Airlines has added this former Yamal Tu-134 to its fleet still wearing the previous scheme.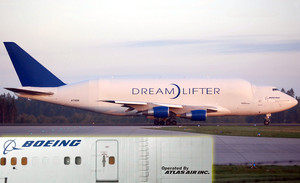 Photo by: Peter Schmitt (Date: 02.09.2010)
Airline: Boeing Dreamlifter [N718BA]
Type: Boeing 747-400
Airport: , (HHN)
Comment: Atlas Air hat von Evergreen den Betrieb der Boeing Dreamlifter Flotte übernommen. / Atlas Air has taken over from Evergreen the operation of the Boeing 747 Dreamlifter fleet.