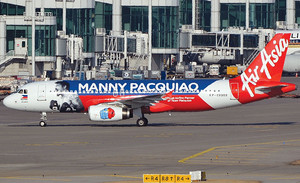 Photo by: Junichi Suzuki (Date: 31.01.2015)
Airline: Zest Air AirAsia [RP-C8988]
Type: Airbus A320-200
Airport: , (ICN)
Comment: Zest Air AirAsia ist neu Partner des Teams um den philippinischen Profiboxer Manny Pacquiao. / Zest Air AirAsia has necome partner of the Filipino world champion boxer team of Manny Pacquiao.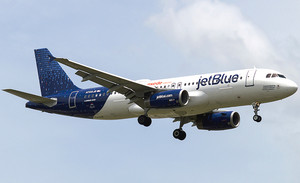 Photo by: Westley Bencon (Date: 11.05.2014)
Airline: jetBlue [N709JB]
Type: Airbus A320-200
Airport: , (MCO)
Comment: jetBlue hat ihre neueste individuelle Lackierung "Binärcode" vorgestellt, die nur einmal existieren wird, um seinen Fly-Fi-Service, das Breitband-Internet an Bord feiern. / jetBlue introduced its newest and one-of-a-kind custom livery, 'Binary Code,' to celebrate its Fly-Fi service, which delivers broadband Internet in the sky.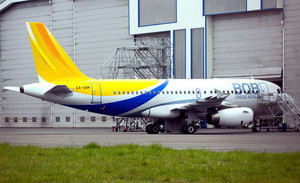 Photo by: Guillaume Carré (Date: 30.03.2014)
Airline: BQB Líneas Aéreas [CX-SAN]
Type: Airbus A319-100
Airport: , (B0D)
Comment: In Bordeaux steht der erste A319 f√ľr die BQB L√≠neas A√©reas vor der Auslieferung nach Montevideo. / The first A319 for BQB L√≠neas A√©reas is soon ready for its departure to Montevideo.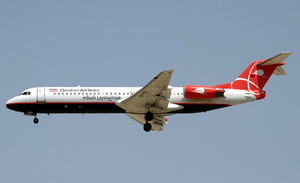 Photo by: Paul Denton (Date: 26.09.2013)
Airline: Qeshm Airlines [EP-FQI]
Type: Fokker 100
Airport: , (DX)
Comment: Qeshm Airlines setzt ihre Fokker 100 jetzt auch nach Dubai ein. / Qeshm Airlines uses its Fokker 100s now as well on services to Dubai.