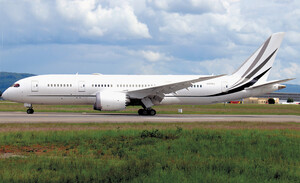 Photo by: David Levain (Date: 18.05.2021)
Airline: Jet Aviation [N507BJ]
Type: Boeing 787-800
Airport: Switzerland, Basel (BSL)
Comment: Jet Aviation hat diesen schon l├Ąnger zur Disposition gestandenen Dreamliner f├╝r einen bisher ungenannten Kunden ├╝bernommen. / Jet Aviation is to manage this Dreamliner, which had been parked for a long time, for a yet unnamed customer.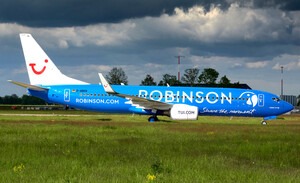 Photo by: Mathias Brauer (Date: 16.05.2021)
Airline: TUIfly [D-ABKN]
Type: Boeing 737-800
Airport: Germany, Hannover (HAJ)
Comment: TUIfly hat eine weitere Boeing 737-800 mit Veranstalterfarben versehen diesmal mit einer neuen Variante f├╝r den konzerneigenen Robinson Club. / TUIfly has provided another Boeing 737-800 with a tour operator livery, this time with a new variant for the Group's own Robinson Club.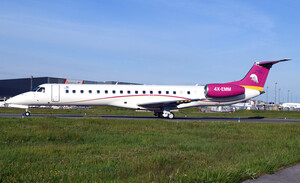 Photo by: Dietmar Schreiber (Date: 14.05.2021)
Airline: Ayit Aviation [4X-EMM]
Type: Embraer ERJ-145
Airport: Austria, Wien ( Vienna ) (VIE)
Comment: Der zweite Embraer 145 der Ayit Aviation hat die vorherige Grundlackierung der Madagasikara Airways beibehalten. / The second Embraer 145 of Ayit Aviation has retained the previous basic livery of Madagasikara Airways.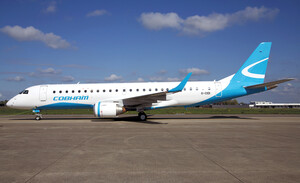 Photo by: Bj├Ârn van der Velpen (Date: 12.05.2021)
Airline: Cobham Aviation Services [G-CIDI / VH-IQA]
Type: Embraer ERJ-190
Airport: Netherlands, Maastricht (MST)
Comment: Cobham Aviation Services steht vor der ├ťbernahme ihrer zweiten Embraer 190, die erste in voller Lackierung, nachdem die Schwestermaschine die vorherigen JetsGo Farben beibehalten hat. / Cobham Aviation Services is about to take delivery of its second Embraer 190, the first in full livery, after the sister aircraft has kept the previous JetsGo scheme.