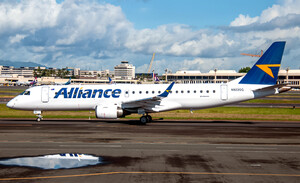 Photo by: Ivan Nishimura (Date: 28.10.2020)
Airline: Alliance Airlines [N922QQ / VH-UYZ]
Type: Embraer ERJ-190
Airport: USA, Honolulu, HI (HNL)
Comment: Alliance Airlines hat die erste von vierzehn Embraer 190 ├╝bernommen, um Teile ihrer aktuellen Fokker 100 Flotte zu ersetzen. / Alliance Airlines has taken delivery of the first of fourteen Embraer 190s to replace parts of its current Fokker 100 fleet.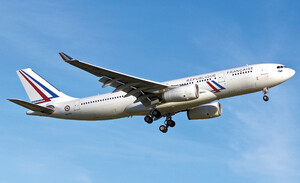 Photo by: Jean-Marie Magendie / www.hqaas.com (Date: 29.10.2020)
Airline: Arm├ęe de l┬┤Air et de l┬┤Espace [N203SA / F-UJCS]
Type: Airbus A330-200
Airport: France, Lourdes/Tarbes (LDE)
Comment: Als Ersatz ihrer beiden verbliebenen Airbus A310-300 ├╝bernimmt die Luftwaffe Frankreichs zwei tempor├Ąr in Lourdes angestellte ehemalige Avianca Brasil Airbus A330-200 in dazu revidierter Lackierung. / To replace its two remaining Airbus A310-300s, the French Air Force is adding two former Avianca Brasil Airbus A330-200s to its fleet, following storage in Lourdes and having received a revised livery.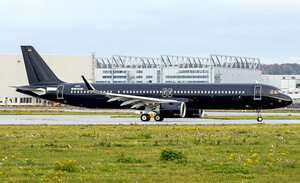 Photo by: Dirk Grothe (Date: 20.10.2020)
Airline: Titan Airways [D-AZAT / G-XATW]
Type: Airbus A321
Airport: Germany, Hamburg - Finkenwerder (XFW)
Comment: Titan Airways hat den ersten Airbus A321neo ├╝bernommen, in der Grundlackierung des Exklusiv-Reiseveranstalters TCS World Travel, der das Flugzeug nach Bedarf auf seinen weltweiten Kreuzfahrerfl├╝gen als Ersatz der ausgemusterten Boeing 757-200 der TAG Aviation UK unter Vertrag nehmen wird. / Titan Airways has taken delivery of its first Airbus A321neo, in the basic scheme of the exclusive tour operator TCS World Travel, to contract the aircraft on its worldwide cruise flights as a replacement for the decommissioned Boeing 757-200 of TAG Aviation UK.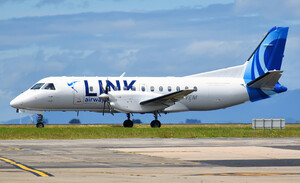 Photo by: Cameron Wilkes (Date: 26.10.2020)
Airline: Link Airways [VH-VEM]
Type: Saab 340
Airport: , Australia, Melbourne Essendon (MEB) ()
Comment: Die australische Corporate Air hat sich in Link Airways umbenannt, um ihren Kundenkreis als vollwertige Regionalfluggesellschaft besser zu reflektieren. / Australian Corporate Air has rebranded itself to Link Airways to better represent its customer base as a fully-fledged Regional Airline.