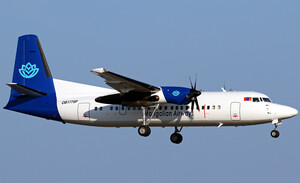 Photo by: Teemu Tuuri / Finnish Aviation Photography (Date: 25.07.2021)
Airline: Mongolian Airways [OB-1770P/JU-1050]
Type: Fokker 50
Airport: Finland, Helsinki, Vantaa (HEL)
Comment: Mongolian Airways ergänzt ihre Flotte um eine Fokker 50, die sie von der peruanischen Aero Transporte SA übernommen hat. / Mongolian Airways is adding a Fokker 50 to its fleet, having been in service before with Peruvian Aero Transporte SA.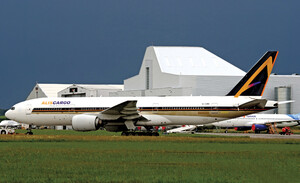 Photo by: Malcolm Nason (Date: 23.07.2021)
Airline: Ais Cargo Airlines [EI-GWB]
Type: Boeing 777-200
Airport: Ireland, Shannon ( Limerick ) (SNN)
Comment: Die zweite Boeing 777-200 der AlisCargo Airlines hat die Grundlackierung der Singapore Airlines beibehalten. / The second AlisCargo Airlines Boeing 777-200 has retained the basic former Singapore Airlines scheme.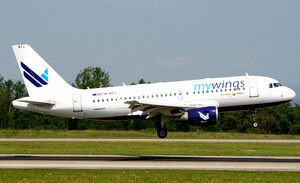 Photo by: Vivian Weber (Date: 23.07.2021)
Airline: mywings [9A-BTJ]
Type: Airbus A319-100
Airport: Switzerland, Basel (BSL)
Comment: Die Neugründung mywings aus Pristina, der Hauptstadt der Republik Kosovo hat ihr bisher unter Vertrag genommenes Fluggerät durch einen von Trade Air gemieteten Airbus A319-100 in ihrer eigenständigen Lackierung ersetzt. / Newcomer mywings has replaced after its start-up from Pristina, capital of the Republic of Kosovo, its previously wet-leased aircraft by a Trade Air Airbus A319-100 in its own livery.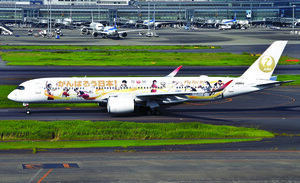 Photo by: Junichi Suzuki (Date: 22.07.2021)
Airline: Japan Airlines [JA06XJ]
Type: Airbus A350-900
Airport: Japan, Tokyo, Haneda (HND)
Comment: Japan Airlines hat einen ihrer Airbus A350-900 fĂĽr die Olympischen und Paraolympischen Spiele in Tokio fĂĽr vier Monate mit einer Sonderlackierung versehen. / Japan Airlines has applied for four months to one of its Airbus A350-900s a special scheme for the Olympic and Para-Olympic Games in Tokyo.