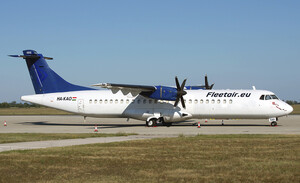 Photo by: Szabolcs Szalm√°si (Date: 30.07.2020)
Airline: Fleet Air International [HA-KAO]
Type: ATR 72
Airport: , Hungary, Gyor Per (LHPR) ()
Comment: Die ungarische Ableger der Fleet Air Gruppe hat einen ersten ATR-72 Frachter √ľbernommen, der aber vorl√§ufig in Gyor Per eingemottet wurde. / The Hungarian branch of the Fleet Air Group received a first ATR-72 freighter ontransfer, which was ferried to Gyor Per for interim storage.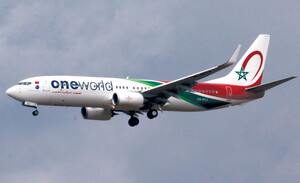 Photo by: Mark Connett (Date: 24.07.2020)
Airline: Royal Air Maroc [CN-RGJ]
Type: Boeing 737-800
Airport: United Kingdom, London, Heathrow (LHR)
Comment: Diese bereits vor drei Monaten mit neuen Farben und oneWorld Titeln versehene Boeing 737-800 der Royal Air Maroc konnte mit der ersten Wiederbelebung in der Luftfahrt jetzt auch wieder in Dienst gestellt werden. / This Royal Air Maroc Boeing 737-800, which had received the new livery plus billboard oneWorld titles three months ago, has now been put back into service following initial revival in aviation.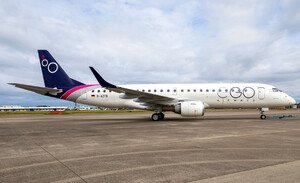 Photo by: Jan Severijns (Date: 25.07.2020)
Airline: EGO Airways [D-AZFB / I-EGOA]
Type: Embraer ERJ-190
Airport: Netherlands, Maastricht (MST)
Comment: EGO Airways mit Sitz am Flughafen Florenz geht in K√ľrze mit dieser von WDL Aviation gemieteten Embraer 190 an den Start. / EGO Airways, based at Florence Airport, will shortly launch operation with this Embraer 190 on lease from WDL Aviation.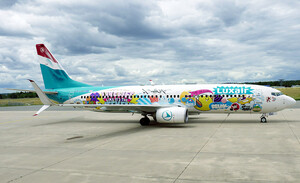 Photo by: Luxair (Date: 24.07.2020)
Airline: Luxair [Luxair]
Type: Boeing 737-800
Airport: Luxemburg, Luxemburg (LUX)
Comment: Luxair hat diese Boeing 737-800 mit einer auffäligen Feriensonderlackierung versehen. / Luxair applied a flashy special holiday promotion scheme to this Boeing 737-800.