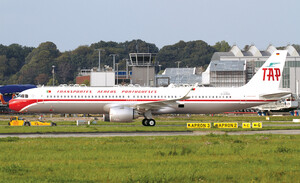 Photo by: Dirk Weinrich (Date: 11.09.2020)
Airline: TAP Air Portugal [D-AZAO / CS-TJR]
Type: Airbus A321
Airport: Germany, Hamburg - Finkenwerder (XFW)
Comment: TAP Air Portugal wartet in K├╝rze erneut mit einem Flugzeug in Retrofarben auf, diesmal auf einem Airbus A321neo. / TAP Air Portugal is shortly back with a retro-coloured aircraft, this time an Airbus A321neo.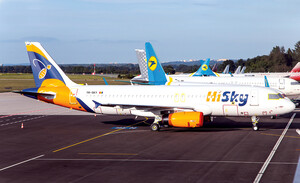 Photo by: Radim Kobl├ş┼żka (Date: 10.09.2020)
Airline: HiSky Moldova [YR-SKY]
Type: Airbus A320-200
Airport: , (OSR)
Comment: Das erste Flugzeug der HiSky Moldova wird wie geplant von der rum├Ąnischen Schwestergesellschaft betrieben / The first aircraft of HiSky Moldova will be operated as planned by its Romanian sister-ship.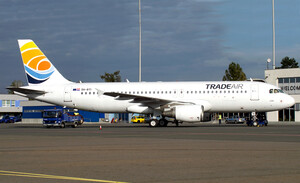 Photo by: Jan Jurecka (Date: 10.09.2020)
Airline: Trade Air [9A-BTI]
Type: Airbus A320-200
Airport: , Czech Republic, Ostrava (OSR) ()
Comment: Trade Air hat einen dritten Airbus A320-200 ├╝bernommen, diesmal in vereinfachter Lackierung. / Trade Air has taken over a third Airbus A320-200, this time with a simplified livery.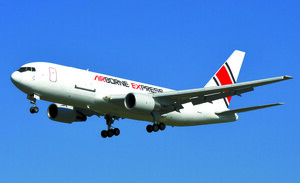 Photo by: Tony Storck (Date: 06.09.2020)
Airline: ABX Air [N768AX]
Type: Boeing 767-200
Airport: USA, Baltimore, MD (BWI)
Comment: ABX Air hat zum vierzigj├Ąhrigen Bestehen einen Boeing 767-200 mit den fr├╝heren Airborne Express Farben versehen, die zu Anfang von Namc YS-11 und Sud Aviation Caravelle Frachtern ohne spezielle Frachtt├╝re getragen wurden. / For its 40th anniversary, ABX Air has provided a Boeing 767-200 with the earlier Airborne Express colors, which were initially carried by Namc YS-11 and Sud Aviation Caravelle freighters without a special cargo door.