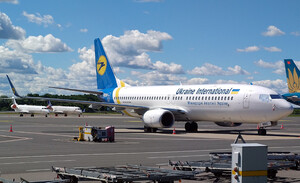 Photo by: Marian Andras (Date: 14.07.2020)
Airline: Magnetic MRO [ES-MBE]
Type: Boeing 737-800
Airport: Estonia, Tallinn (TLL)
Comment: Das estl├Ąndische Wartungs- und Leasingunternehmen Magnetic MRO hat ihr Portfolio um eine erste, dazu nur zwei Jahre alte Boeing 737-800 erg├Ąnzt. / Estonian maintenance and leasing company Magnetic MRO has added a first Boeing 737-800 to its portfolio that is only two years old.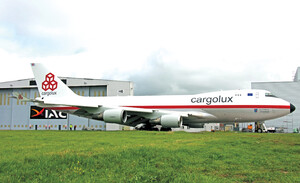 Photo by: Malcolm Nason (Date: 13.07.2020)
Airline: Cargolux [LX-NCL]
Type: Boeing 747-400
Airport: Ireland, Shannon ( Limerick ) (SNN)
Comment: Wie prognostiziert hat der neueste Boeing 747-400 Flottenzugang der Cargolux Retro-Farben zum 50-j├Ąhrigen Bestehen erhalten, eine seinerzeit bereits augenf├Ąllige Lackierung. / As predicted, the latest Boeing 747-400 fleet access to Cargolux has received a retro scheme to celebrate its 50th anniversary, a paint scheme that was already striking at the time.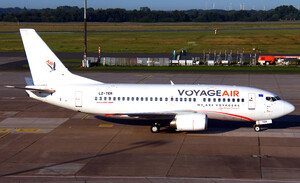 Photo by: Andreas Fietz (Date: 13.07.2020)
Airline: Voyage Air [LZ-TER]
Type: Boeing 737-500
Airport: Germany, Bremen (BRE)
Comment: Trotz oder gerade wegen dem schwierigen Umfeld der Corona-Krise hat Voyage Air den regelm├Ą├čigen Flugbetrieb mit einem Charterflug von Varna nach Bremen und zur├╝ck aufgenommen. Dazu finden sich M├╝nster-Osnabr├╝ck und Stuttgart im Flugplan. / Despite, or perhaps because of, the difficult environment during the current Covid-19 crisis, Voyage Air started regular flight operations with a charter flight rotation from Varna to Bremen. M├╝nster-Osnabr├╝ck and Stuttgart can also be found in the flight schedule.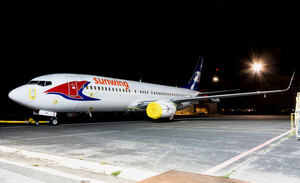 Photo by: Milan Cibulka (Date: 10.07.2020)
Airline: Sunwing Airlines [OK-TVF]
Type: Boeing 737-800
Airport: Czech Republic, Prague (PRG)
Comment: Sunwing Airlines stockt ihre bereits wieder aktivierte Boeing 737-800 Flotte in K├╝rze um diese gemietete Schwestermaschine in Travel Service Farben auf. / Sunwing Airlines is shortly topping up its already reactivated Boeing 737-800 fleet with this leased sister-ship keeping the current Travel Service scheme.