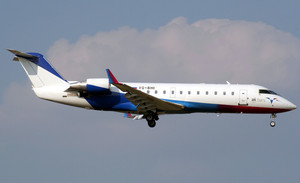 Photo by: Gerrit Griem (Date: 19.07.2010)
Airline: Ak Bars Aero [VQ-BHI]
Type: Canadair CRJ200
Airport: , (DME)
Comment: Die Ak Bars Aero aus Bulgulma, Tatarstan, hat alle f├╝nf geplanten CRJ200 in Dienst gestellt. / Bulgama, Tatarstan, based Ak Bars Aero has completed its fleet renewal by five second hand CRJ200s.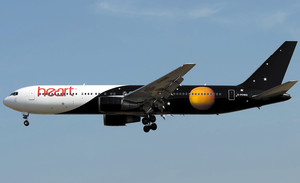 Photo by: Biel Gomila Fiol (Date: 30.06.2010)
Airline: Titan Airways [G-POWD]
Type: Boeing 767-300
Airport: , (OMI)
Comment: Die Boeing 767-300 der Titan Airways, hier im Einsatz f├╝r easyJet, tr├Ągt neueerdings gro├če "heart" Titel. / The Titan Airways Boeing 767-300, seen here in service for easyJet, is sporting now billboard "heart" titles.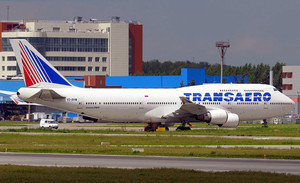 Photo by: Vladimir Voronov (Date: 18.06.2010)
Airline: Transaero [VQ-BHW]
Type: Boeing 747-400
Airport: , (DME)
Comment: Transaero hat ihre vierte Boeing 747-400 ├╝bernommen, eine fr├╝here South African Maschine. Wenige Tage sp├Ąter folgte mit der EI-UNU die erste von vier ex Singapore Airlines Boeing 777 in voller Lackierung, ├╝brigens das 50te Flugzeug bei der Fluggesellschaft. / Transaero has taken delivery of its 4th 747-400, a former South African aircraft. Only few days later the first of four former Singapore Boeing 777-200s followed; by the way its 50th aircraft.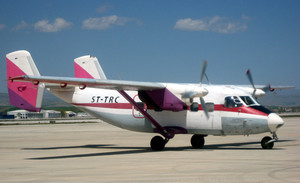 Photo by: G├Âkhan Sarig├Âl (Date: 00.06.2010)
Airline: Tarco Air [ST-TRC]
Type: Antonov AN-28
Airport: , (ESB)
Comment: Diese An-28 der sudanesischen Tarco Air kehrte nach ersten Eins├Ątzen ├╝ber Ankara zur Wartung zur├╝ck in die GUS. / This An-28 of Sudanese Tarco Air returned after its first duty period for maintenance via Ankara to the CIS.