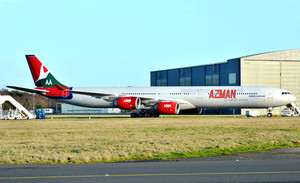 Photo by: John Coates (Date: 01.02.2020)
Airline: Azman Air [2-EALJ]
Type: Airbus A340-600
Airport: , United Kingdom, Bournemouth (BOH) ()
Comment: Die nigerianische Azman Air probiert es erneut mit der Langstrecke, diesmal mit einem fr├╝heren Virgin Atlantic Airbus A340-600. / Nigerian Azman Air is preparing the long-haul again, this time with a former Virgin Atlantic Airbus A340-600.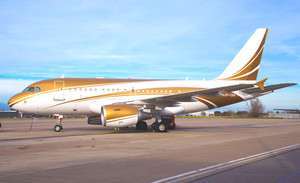 Photo by: Bj├Ârn van der Velpen (Date: 30.01.2020)
Airline: NasJet [VP-CKH]
Type: Airbus A318
Airport: Netherlands, Maastricht (MST)
Comment: NasJet hat nach ├╝ber zehnj├Ąhrigen Einsatz einen ihrer beiden Airbus A318-100 Elite mit einer neuen Lackierung versehen. / After more than ten years in service, NasJet has applied to one of its two Airbus A318-100 Elite aircraft a new livery.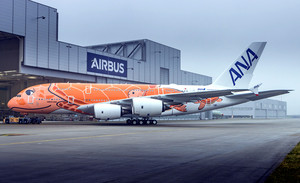 Photo by: Dirk Grothe (Date: 24.01.2020)
Airline: ANA All Nippon [F-WWAL / JA383A]
Type: Airbus A380-800
Airport: Germany, Hamburg - Finkenwerder (XFW)
Comment: ANA All Nippon Airways steht vor der ├ťbernahme ihres dritten und letzten Airbus A380-800, wieder als Super Flying Turtle Jet aber diesmal im Farbton der untergehenden Sonne auf Hawaii. / ANA All Nippon Airways is about to take delivery of its third and last Airbus A380-800, again as Super Flying Turtle Jet but his time in the shades of the Hawaiian sunset.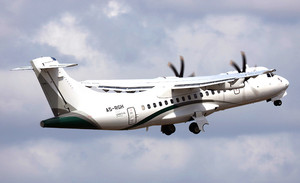 Photo by: Kok Chwee Sim (Date: 24.01.2020)
Airline: Amelia International [A5-RGH]
Type: ATR 42
Airport: , Singapore, Seletar (XSP) ()
Comment: Die Amelia Firmengruppe ├╝bernimmt in K├╝rze die einzige ATR 42-500 der DrukAir, die dort durch eine -600 ersetzt wurde. Dazu tr├Ągt sie eine neue Firmenidentit├Ąt. / The Amelia group of companies will soon take over the only DrukAir ATR 42-500, which had been replaced by a -600. In addition, it carries a new company identity.