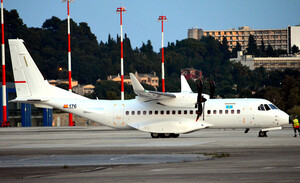 Photo by: Vasilis Lioumpas (Date: 26.06.2020)
Airline: Qazakhstan Border Guard [176 / 29501]
Type: CASA 295
Airport: Greece, Corfu (CFU)
Comment: Der Grenzschutz Qasachstans hat ihre einzige CASA 295 in einer leider sehr wei├čen Lackierung ├╝bernommen. / The Qazakh Border Guard took delivery of its single CASA 295 in an unfortunately very white scheme.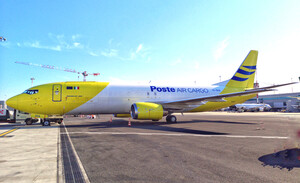 Photo by: Romaspotters (Date: 27.06.2020)
Airline: Poste Air Cargo [EI-GHA]
Type: Boeing 737-400
Airport: Italy, Rome - Fuimicino (FCO)
Comment: Poste Air Cargo, die fr├╝here Mistral Air, hat einen ersten Boeing 737-400 Frachter mit den neuen Titeln versehen, nachdem die Flotte vor├╝bergehend ohne Titel eingesetzt wurde. / Poste Air Cargo, former Mistral Air, has applied to a first Boeing 737-400 freighter again titles after the fleet was temporarily deployed without titles.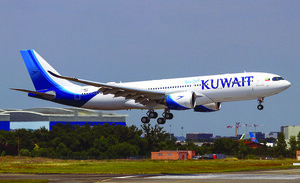 Photo by: Eurospot (Date: 26.06.2020)
Airline: Kuwait Airways [F-WWYU / 9K-APF]
Type: Airbus A330
Airport: France, Toulouse (TLS)
Comment: Der erste Airbus A330-800 f├╝r den Erstbetreiber Kuwait Airways ist zu seinem Jungfernflug gestartet. / The first Airbus A330-800 for launch operator Kuwait Airways has completed its maiden flight.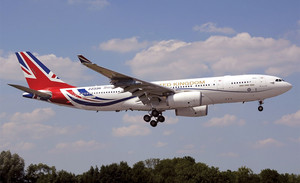 Photo by: Richard Vandervord (Date: 25.06.2020)
Airline: Royal Air Force [ZZ336]
Type: Airbus A330-200
Airport: , United Kingdom, Brize Norton (BZZ) ()
Comment: Auf Wunsch der Regierung hat die britische Luftwaffe diesen Airbus A330-200 Voyager f├╝r VIP-Eins├Ątze mit einer entsprechenden Lackierung versehen. / At the government's request, this Royal Air Force Airbus A330-200 Voyager has been painted for VIP-duties with an appropriate livery.