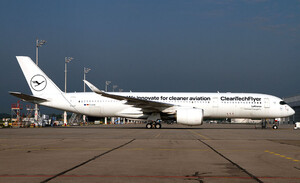 Photo by: Stefan Hartmann (Date: 09.05.2022)
Airline: Lufthansa [D-AIVD]
Type: Airbus A350-900
Airport: Germany, Muenchen ( Munich ) (MUC)
Comment: Lufthansa bewirbt ihre innovativen Bemühungen für eine sauberere Luftfahrt mit allerdings weniger innovativen Rubbelbuchstaben à la Letraset. / Lufthansa advertises its innovative efforts for cleaner aviation with albeit less innovative scratch-off letters à la Letraset.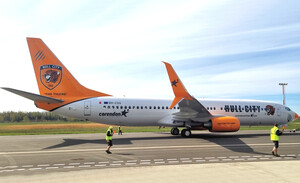 Photo by: Chris Cauchi (Date: 05.05.2022)
Airline: Corendon Air Europe [9H-CXG]
Type: Boeing 737-800
Airport: , Lithuania, Kaunas (KUN) ()
Comment: Corendon Air Europe vereinbarte mit dem britischen Fu├čballverein Hull City, the Tigers aus Kingston upon Hull eine halbj├Ąhrliche Sponsorschaft f├╝r diese in Antalya stationierte Boeing 737-800 / Corendon Air Europe arranged a semi-annual sponsorship for this Antalya-based Boeing 737-800 with British football club Hull City, the Tigers from Kingston upon Hull.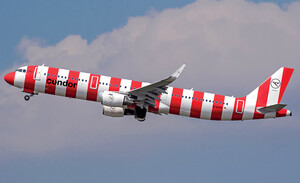 Photo by: Fabrice Henneghien (Date: 05.05.2022)
Airline: Condor [D-ATCG]
Type: Airbus A321-200
Airport: Germany, Duesseldorf (DUS)
Comment: Die rote und damit vierte von f├╝nf geplanten Varianten der neuen Condor-Lackierung hat dieser Airbus A321-200 in Norwich erhalten. / This Airbus A321-200 received the red and thus the fourth of five planned variants of the new Condor livery in Norwich.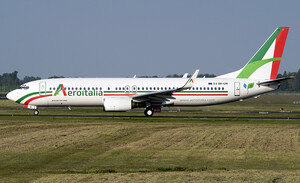 Photo by: Gerard Bosman (Date: 01.05.2022)
Airline: Aeroitalia [9H-CRI]
Type: Boeing 737-800
Airport: Netherlands, Rotterdam (RTM)
Comment: Der Ersteinsatz der Aeroitalia f├╝hrte ihre Boeing 737800 im Auftrag der Trade Air von Ljubljana nach Rotterdam. / Aeroitalia's first mission was to operate its Boeing 737800 from Ljubljana to Rotterdam on behalf of Trade Air.