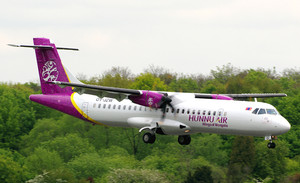 Photo by: Thomas Rings (Date: 03.05.2017)
Airline: Hunnu Air [OY-JZW / JU-8802]
Type: ATR 72
Airport: , (MGL)
Comment: Hunnu Air ├╝bernimmt in K├╝rze eine zweite von der Nordic Aviation Capital gemietete ATR 72-500, die vor der Auslieferung in Toulouse Francazal lackiert wurde. / Hunnu Air is to take soon delivery of a second ATR 72-500, leased from Nordic Aviation Capital, which has been painted in Toulouse Francazal.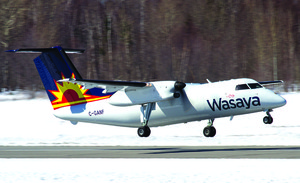 Photo by: Andrew Cline (Date: 25.03.2017)
Airline: Wasaya Airways [C-GANF]
Type: De Havilland Dash 8-100
Airport: , (YYB)
Comment: Voyageur Aviation stellte am 20. April 2017 den ersten Dash 8-100PF Paketfrachter vor, der von ihr in ihrem Aerotech Werk in North Bay, Ontario entworfen, konstruiert und umgebaut wurde. / Voyageur Aviation unveiled the first-of-its-kind Dash 8-100PF Package Freighter on April 20th 2017, designed, engineered and converted at its Aerotech facility in North Bay, Ontario prior delivery to Wasaya Airways.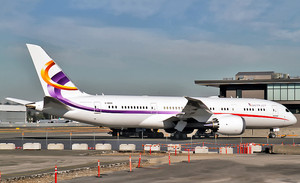 Photo by: Michael Carter (Date: 14.09.2016)
Airline: Deer Jet [2-DEER]
Type: Boeing 787-800
Airport: , (BFI)
Comment: Der kurzfristig von der chinesischen Deer Jet ├╝bernommene Dreamliner Business Jet hat vor der Auslieferungsflug noch eine g├Ąnzlich neue Lackierung in Victorville erhalten. / This Dreamliner Business Jet, acquired on quite short notice by Chinese Deer Jet, had received a completely new livery at Victorville prior its delivery flight.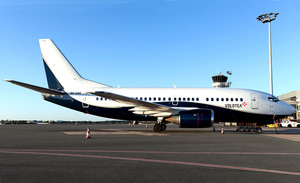 Photo by: William Vignes (Date: 12.07.2016)
Airline: Volotea Airlines [9H-OME]
Type: Boeing 737-500
Airport: , (BID)
Comment: Volotea Airlines setzt ├╝ber dem Sommer ab Bordeaux eine Boeing 737-500 der maltesischen AirX Charter ein. / Volotea Airlines uses during the peak summer season a Bordeaux based Boeing 737-500 of Maltese AirX Charter