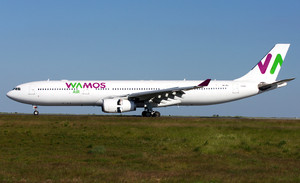 Photo by: Frederik Neeb (Date: 23.06.2020)
Airline: Wamos Air [OE-IEA / EC-NHM]
Type: Airbus A330-300
Airport: , Germany, Hahn (HHN) ()
Comment: Wamos Air steht vor der ├ťbernahme eines ersten Airbus A330-300, hier nach einem Werkstattflug auf dem Hahn. / Wamos Air is about to take delivery of its first Airbus A330-300, seen here after an air-test at Hahn.
Photo by: Stephen Blood (Date: 04.06.2020)
Airline: Animawings [SX-DGI / YR-AGA]
Type: Airbus A320-200
Airport: United Kingdom, Derby ( East Midlands ) (EMA)
Comment: Die rum├Ąnische Neugr├╝ndung Animawings steht vor der ├ťbernahme ihres ersten Airbus A320-200, den sie von Aegean Airlines ├╝bernimmt. / Romanian newcomer Animawings is take shortly delivery of a first Airbus A320-200, in service before with Aegean Airlines.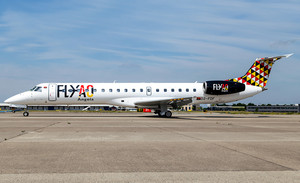 Photo by: Mark Remmel (Date: 12.06.2020)
Airline: Fly AO - Angola [D2-FDF]
Type: Embraer ERJ-145
Airport: Netherlands, Maastricht (MST)
Comment: Der von Fly AO - Angola nach Maastricht ├╝berf├╝hrte Embraer 145 hat w├Ąhrend planm├Ą├čiger Wartungsarbeiten auch die vollst├Ąndige Lackierung erhalten. / This Embraer 145, which was ferried by Fly AO - Angola to Maastricht, has received as well the full airline livery during scheduled maintenance.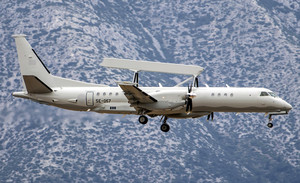 Photo by: Athanasios Ozrefanidis (Date: 27.05.2020)
Airline: Pakistan Air Force [SE-057]
Type: Saab 2000
Airport: Greece, Athen (ATH)
Comment: Die Luftwaffe Pakistan hat eine f├╝nfte Saab 200 nach dem Umbau zur AEW & C Variante mit dem Erieye Fr├╝hwarn- und Kontrollsystem ├╝bernommen. / The Pakistan Air Force acquired a fifth Saab 2000 housing the Erieye airborne early warning and control (AEW&C) system.