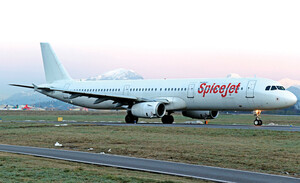 Photo by: Giuseppe Danesi - Oriospotter (Date: 07.01.2021)
Airline: SpiceJet [9H-LIS]
Type: Airbus A321-200
Airport: Italy, Bergamo (BGY)
Comment: Der seit Mitte Oktober von SpiceJet als Passagierdeckfrachter unter Vertrag genommene Airbus A321-200 der HiFly Malta trägt jetzt auch entsprechende Titel. / This Airbus A321-200 of HiFly Malta, SpiceJet has under contract as main deck freighter since mid-October, now also bears corresponding titles.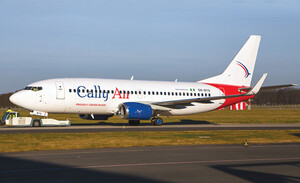 Photo by: Radim KoblĂ­Ĺľka (Date: 27.12.2020)
Airline: Cally Air [YL-BBX / 5N-BYQ]
Type: Boeing 737-300
Airport: , Czech Republic, Ostrava (OSR) ()
Comment: Mit Unterstützung der Regierung des Cross River Bundesstaats bereitet sich in Nigeria die Cally Air mit anfänglich zwei von airBaltic übernommenen Boeing 737-300 auf die Flugbetriebsaufnahme vor. / With the support of the Nigerian Cross River state government, Cally Air is preparing its start-up with initially two former airBaltic Boeing 737-300s.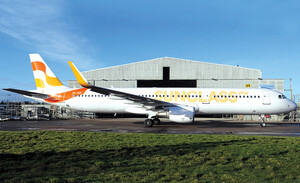 Photo by: Peter Bowler (Date: 18.12.2020)
Airline: Sunclass Airlines [OY-TCF]
Type: Airbus A321-200
Airport: United Kingdom, Derby ( East Midlands ) (EMA)
Comment: Recht lange hat es gedauert, bis Sunclass Airlines, die frĂĽhere Thomas Cook Scandinavia zu ihrer eigenen Lackierung gefunden hat, die zum Einstieg dieser Airbus A321-200 erhalten hat. / It took quite some time until Sunclass Airlines,former Thomas Cook Scandinavia made it to its own livery, which was initially applied to this Airbus A321-200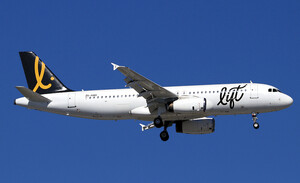 Photo by: James Symons (Date: 10.12.2020)
Airline: Lift Airlines [ZS-GAO]
Type: Airbus A320-200
Airport: South Africa, Johannesburg (JNB)
Comment: Lift Airlines hat den Flugbetrieb ab Johannesburg nach Kapstadt und George mit anfänglich drei von Global Aviation gemieteten Airbus A320-200 in zwei verschiedenen Lackierungsvarianten aufgenommen. / Lift Airlines has started-up with scheduled flights from Johannesburg to Cape Town and George using initially three Airbus A320-200s in two different colours on wet-lease from Global Aviation.