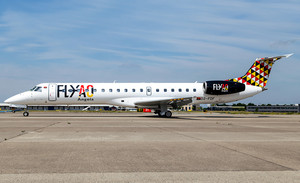 Photo by: Mark Remmel (Date: 12.06.2020)
Airline: Fly AO - Angola [D2-FDF]
Type: Embraer ERJ-145
Airport: Netherlands, Maastricht (MST)
Comment: Der von Fly AO - Angola nach Maastricht ĂŒberfĂŒhrte Embraer 145 hat wĂ€hrend planmĂ€ĂŸiger Wartungsarbeiten auch die vollstĂ€ndige Lackierung erhalten. / This Embraer 145, which was ferried by Fly AO - Angola to Maastricht, has received as well the full airline livery during scheduled maintenance.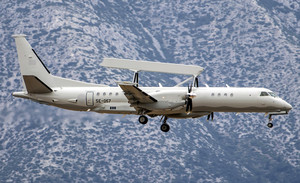 Photo by: Athanasios Ozrefanidis (Date: 27.05.2020)
Airline: Pakistan Air Force [SE-057]
Type: Saab 2000
Airport: Greece, Athen (ATH)
Comment: Die Luftwaffe Pakistan hat eine fĂŒnfte Saab 200 nach dem Umbau zur AEW & C Variante mit dem Erieye FrĂŒhwarn- und Kontrollsystem ĂŒbernommen. / The Pakistan Air Force acquired a fifth Saab 2000 housing the Erieye airborne early warning and control (AEW&C) system.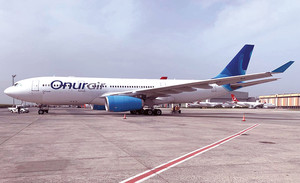 Photo by: Gökhan Sarigöl (Date: 17.05.2020)
Airline: Onur Air [TC-OCV]
Type: Airbus A330-200
Airport: , Turkey, Istanbul Ataturk (ISL) ()
Comment: Der von Onur Air zuerst aus BestĂ€nden der XL Airways ĂŒbernommene Airbus A330-200 hat die vorherigen Grundfarben beibehalten. / The first Onur Air Airbus A330-200, acquired from XL Airways France assets, has retained the previous basic livery.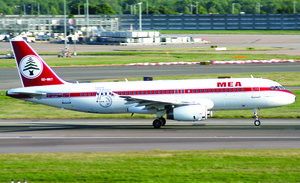 Photo by: Allan Huse (Date: 15.05.2020)
Airline: MEA Middle East Airlines [OD-MRT]
Type: Airbus A320-200
Airport: United Kingdom, London, Heathrow (LHR)
Comment: MEA Middle East Airlines hat zu ihren kommenden 75-Jahre JubilÀumsfeiern diesen Airbus A320-200 mit Retrofarben versehen, wie sie ab 1970 getragen wurden. / For its upcoming 75th anniversary celebrations, MEA Middle East Airlines has applied to this Airbus A320-200 retro colours like whih were first worn from 1970.