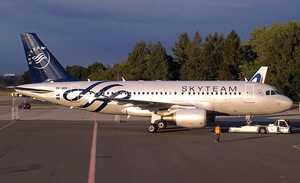 Photo by: Jan Jurečka (Date: 21.09.2015)
Airline: CSA Czech Airlines [OK-OER]
Type: Airbus A319-100
Airport: , (OSR)
Comment: CSA Czech Airlines wird on K├╝rze zwei Airbus A319 f├╝r Saudia in SkyTeam Farben betreiben, als zweite Maschine wird derzeit die OK-PET lackiert. / CSA Czech Airlines will operate shortly two Airbus A319s on behalf of Saudia in SkyTeam livery, with the second, OK-PET, being currently painted.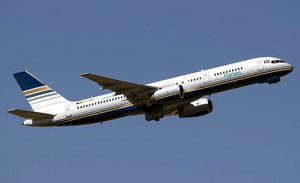 Photo by: Diego Ruiz de Vargas (Date: 22.0.2015)
Airline: Privilege Style [EC-HDS]
Type: Privilege Style
Airport: , (MAS)
Comment: Privilege Style vermietet ihre zweite Boeing 757-200 w├Ąhrend des Hadsch an die saudi-arabische flyNas. / Privilege Style has wet-leased itÔÇÖs second Boeing 757-200 during the Hajj to Saudi flyNas.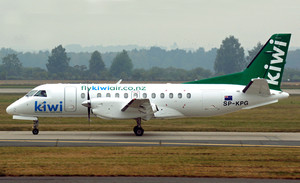 Photo by: Jan Jurečka (Date: 17.08.2015)
Airline: Kiwi Regional Airlines [SP-KPG / ZK-KRA]
Type: Saab 340
Airport: , (OSR)
Comment: Kiwi Regional Airlines ├╝bernimmt in K├╝rze diese in Ostrava lackierte Sprint Air Saab 340, um p├╝nktlich zum Winterflugplanbeginn ab Hamilton an den Start gehen zu k├Ânnen. / Kiwi Regional Airlines is to take shortly delivery of this former Sprint Air Saab 340 just painted at Ostrava to start-up effective winter schedule season from its Hamilton base.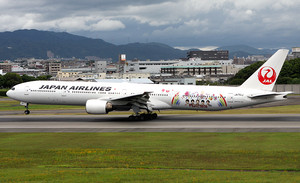 Photo by: Shingo Takahashi (Date: 27.06.2015)
Airline: Japan Airlines [JA751J]
Type: Boeing 777-300
Airport: , (ITM)
Comment: Japan Airlines hat zum vierten Mal in f├╝nf Jahren eine ihrer Boeings mit Werbeaufklebern f├╝r Wakuwaku Gakko Tournee der einheimischen Popidolgruppe Arashi mit Werbeaufklebern versehen. / Japan Airlines has applied for the fourth time in five years to one of its Boeings promotion stickers for the local pop group Arashi, promoting their current Wakuwaku Gakko tour.