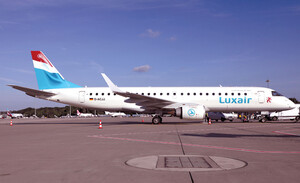 Photo by: Mike Snyder (Date: 12.05.2022)
Airline: Luxair [D-ACJJ]
Type: Embraer ERJ-190
Airport: Germany, Cologne ( Koeln )/Bonn (CGN)
Comment: Wie geplant mietet Luxair zunächst für die verbleibende Sommersaison einen Embraer 190 von German Airways. / As planned, Luxair is wet-leasing an Embraer 190 from German Airways initially for the remainder of the summer season.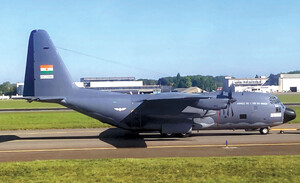 Photo by: Philipp Wolf (Date: 09.05.2022)
Airline: Armée de l´air du Niger [65-0985 / 5U-MTU]
Type: Lockheed C-130 Hercules
Airport: Belgium, Brussels (BRU)
Comment: Die Luftwaffe des Niger steht vor der Übernahme dieser früheren US Air Force Hercules, die in Brüssel für ihren kommenden Einsatz vorbereitet wurde. / Niger Air Force is about to take delivery of this former US Air Force Hercules, which was prepared in Brussels for its upcoming deployment.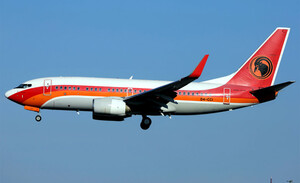 Photo by: Luis Padrão (Date: 08.05.2022)
Airline: Cape Verde Airlines [D4-CCI]
Type: Boeing 737-700
Airport: Portugal, Lissabon (LIS)
Comment: Auch Cape Verde Airlines hat sich mit der TAAG Angola Airlines für einen dortigem Geschäftspartner entschieden und mietet eine ihre Boeing 737-700 in bislang teil-neutralisierter Lackierung an. / With TAAG Angola Airlines, Cape Verde Airlines has also decided on a business partner from Luamda and has leased one of their Boeing 737-700s in a partially neutralized livery.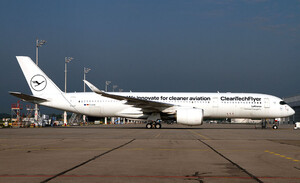 Photo by: Stefan Hartmann (Date: 09.05.2022)
Airline: Lufthansa [D-AIVD]
Type: Airbus A350-900
Airport: Germany, Muenchen ( Munich ) (MUC)
Comment: Lufthansa bewirbt ihre innovativen Bemühungen für eine sauberere Luftfahrt mit allerdings weniger innovativen Rubbelbuchstaben à la Letraset. / Lufthansa advertises its innovative efforts for cleaner aviation with albeit less innovative scratch-off letters à la Letraset.