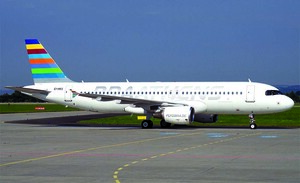 Photo by: Jan Jurecka (Date: 12.09.2023)
Airline: Braathens International Airways [EI-HKS]
Type: Airbus A320-200
Airport: , Slovakia, Ostrava (OSR) ()
Comment: Braathens International Airways stockt ihre Flotte on K├╝rze um einen ersten Airbus A320-200 auf. / Braathens International Airways will soon supplement its fleet by a first Airbus A320-200.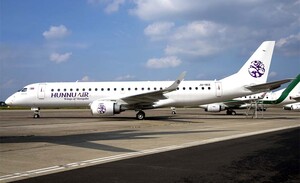 Photo by: Bj├Ârn van der Velpen (Date: 12.09.2023)
Airline: Hunnu Air [JU-1812]
Type: Embraer ERJ-190
Airport: Netherlands, Maastricht (MST)
Comment: Der zweite Embraer 190 der Hunnu Air wird in einer vereinfachten Lackierung ├╝bernommen. / Hunnu Air's second Embraer 190 has received a simplified livery.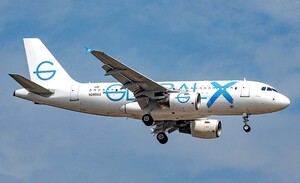 Photo by: Tony Storck (Date: 08.09.2023)
Airline: Global Crossing Airlines [N285GX]
Type: Airbus A319-100
Airport: USA, Baltimore, MD (BWI)
Comment: Zur aktiven Flotte der Global Crossing Airlines z├Ąhlt seit Ende August ein erster Airbus A319-100. / A first Airbus A319-100 has joined Global Crossing Airlines' active fleet in late- August.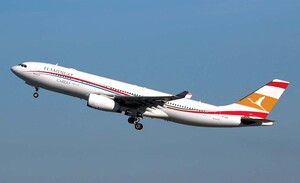 Photo by: Paul Sanders (Date: 06.09.2023)
Airline: Aegle Aviation [VP-CKK]
Type: Airbus A330-200
Airport: Belgium, Brussels (BRU)
Comment: Aegle Aviation hat diesen ehemaligen MEA Airbus A330-200 ├╝bernommen, der in den Farben einer bisher unbekanntem Flamingo Cargo zun├Ąchst nach Bengasi ├╝berstellt wurde. / Aegle Aviation has taken delivery of this former MEA Airbus A330-200, which was initially ferried to Benghazi in the livery of a yet unknown Flamingo Cargo.