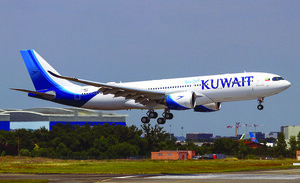 Photo by: Eurospot (Date: 26.06.2020)
Airline: Kuwait Airways [F-WWYU / 9K-APF]
Type: Airbus A330
Airport: France, Toulouse (TLS)
Comment: Der erste Airbus A330-800 f├╝r den Erstbetreiber Kuwait Airways ist zu seinem Jungfernflug gestartet. / The first Airbus A330-800 for launch operator Kuwait Airways has completed its maiden flight.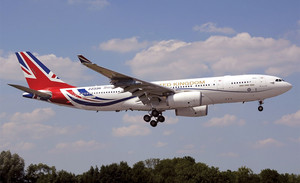 Photo by: Richard Vandervord (Date: 25.06.2020)
Airline: Royal Air Force [ZZ336]
Type: Airbus A330-200
Airport: , United Kingdom, Brize Norton (BZZ) ()
Comment: Auf Wunsch der Regierung hat die britische Luftwaffe diesen Airbus A330-200 Voyager f├╝r VIP-Eins├Ątze mit einer entsprechenden Lackierung versehen. / At the government's request, this Royal Air Force Airbus A330-200 Voyager has been painted for VIP-duties with an appropriate livery.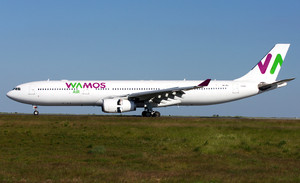 Photo by: Frederik Neeb (Date: 23.06.2020)
Airline: Wamos Air [OE-IEA / EC-NHM]
Type: Airbus A330-300
Airport: , Germany, Hahn (HHN) ()
Comment: Wamos Air steht vor der ├ťbernahme eines ersten Airbus A330-300, hier nach einem Werkstattflug auf dem Hahn. / Wamos Air is about to take delivery of its first Airbus A330-300, seen here after an air-test at Hahn.
Photo by: Stephen Blood (Date: 04.06.2020)
Airline: Animawings [SX-DGI / YR-AGA]
Type: Airbus A320-200
Airport: United Kingdom, Derby ( East Midlands ) (EMA)
Comment: Die rum├Ąnische Neugr├╝ndung Animawings steht vor der ├ťbernahme ihres ersten Airbus A320-200, den sie von Aegean Airlines ├╝bernimmt. / Romanian newcomer Animawings is take shortly delivery of a first Airbus A320-200, in service before with Aegean Airlines.