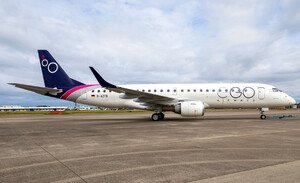 Photo by: Jan Severijns (Date: 25.07.2020)
Airline: EGO Airways [D-AZFB / I-EGOA]
Type: Embraer ERJ-190
Airport: Netherlands, Maastricht (MST)
Comment: EGO Airways mit Sitz am Flughafen Florenz geht in K├╝rze mit dieser von WDL Aviation gemieteten Embraer 190 an den Start. / EGO Airways, based at Florence Airport, will shortly launch operation with this Embraer 190 on lease from WDL Aviation.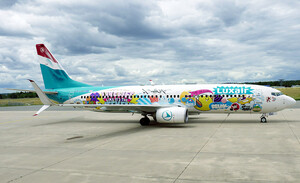 Photo by: Luxair (Date: 24.07.2020)
Airline: Luxair [Luxair]
Type: Boeing 737-800
Airport: Luxemburg, Luxemburg (LUX)
Comment: Luxair hat diese Boeing 737-800 mit einer auff├Ąligen Feriensonderlackierung versehen. / Luxair applied a flashy special holiday promotion scheme to this Boeing 737-800.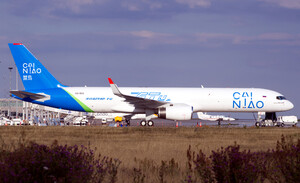 Photo by: Marcus Liebig (Date: 22.07.2020)
Airline: Aviastar-Tu [VQ-BGG]
Type: Boeing 757-200
Airport: Germany, Leipzig (LEJ)
Comment: Aviastar-Tu hat einen vierten Boeing 757-200 Frachter ├╝bernommen, den ersten in den Farben des chinesischen Partners Cainiao Smart Logistics, die bisher nur ein Tupolev 204 Frachter tr├Ągt. / Aviastar-Tu has added a fourth Boeing 757-200 freighter to its fleet, the first in the colours of its Chinese partner Cainiao Smart Logistics, worn so far as well by a Tupolev 204 freighter.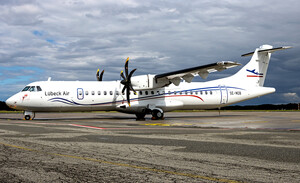 Photo by: Dirk Grothe (Date: 21.07.2020)
Airline: L├╝beck Air [SE-MDB]
Type: ATR 72
Airport: , Germany, L├╝beck (LBC) ()
Comment: L├╝beck Air l├Ąsst ihre ATR 72-500 von Air Alsie betreiben, die bis Mitte August auf Charterfl├╝gen und dann auch auf Linienfl├╝gen nach S├╝ddeutschland um Einsatz kommt. / L├╝beck Air has its ATR 72-500 operated on wet-lease from Air Alsie, which will be used on charter flights until mid-August and then as well on scheduled flights to southern Germany.