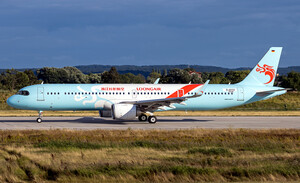 Photo by: Dirk Grothe (Date: 02.08.2021)
Airline: Zhejiang Loong Airlines [D-AVYH / B-323U]
Type: Airbus A321
Airport: Germany, Hamburg - Finkenwerder (XFW)
Comment: Zhejiang Loong Airlines steht vor der ├ťbernahme des ersten von elf bestellten Airbus A321neo Flugzeugen. / Zhejiang Loong Airlines is shortly taking delivery of the first of eleven Airbus A321neo aircraft on order.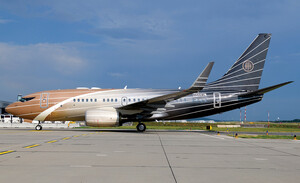 Photo by: Dietmar Schreiber (Date: 30.07.2021)
Airline: Eli Llc [N666ML / 9H-ELF]
Type: Boeing 737-700
Airport: Austria, Wien ( Vienna ) (VIE)
Comment: Dieser Boeing Business Jet hat vor der ├ťbergabe an die maltesische Elil Llc in Woensdrecht eine sehr ansprechende Lackierung erhalten. / This Boeing Business Jet was given a very attractive livery in Woensdrecht prior upcoming transfer to Maltese Elil Llc.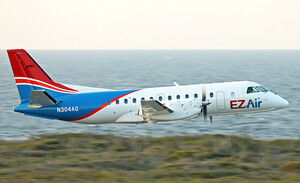 Photo by: Larry Every (Date: 28.07.2021)
Airline: Ez Air [N304AG]
Type: Saab 340
Airport: Netherlands Antilles, Curacao (CUR)
Comment: Ez Air, zuletzt Betreiber von zwei Beech 1900D und einem BN-2 Islander auf ihrem Streckennetz ab Bonaire und Cura├žao hat die erste von drei geplanten Saab 340 ├╝bernommen. / Ez Air, most recently operator of two Beech 1900Ds and a BN-2 Islander on its route network from Bonaire and Cura├žao, has taken over the first of three planned Saab 340s.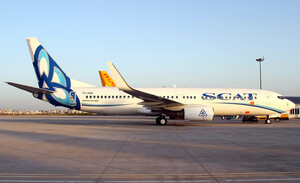 Photo by: Ilgaz Deger (Date: 28.07.2021)
Airline: SCAT [TC-AAU]
Type: Boeing 737-800
Airport: , Turkey, Istanbul Sabiha G├Âk├žen (SAW) ()
Comment: Die kasachische SCAT hat zwei Boeing 737-800 von Pegasus Airlines ├╝bernommen. / Kazakh SCAT has acquired two Boeing 737-800s from Pegasus Airlines.