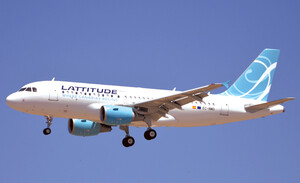 Photo by: José Ramón Valero (Date: 15.07.2021)
Airline: Lattitude Hub [EC-NMO]
Type: Airbus A319-100
Airport: Spain, Madrid, Barajas (MAD)
Comment: Das erste Flugzeug für die Lattitude Hub alias One Airways ist zur Abnahme in Madrid eingetroffen. Ob das Rufzeichen der Fluggesellsaft mit Träumer gut gewählt ist, darf ruhig mal hinterfragt werden. / The first aircraft for Lattitude Hub aka One Airways has arrived in Madrid for certiciation. Whether the airline´s callsign "Dreamer" is well chosen is open to question.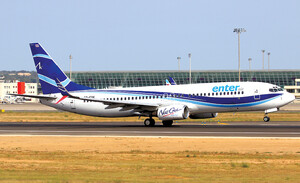 Photo by: Javier RodrĂ­guez (Date: 11.07.2021)
Airline: Enter Air [SP-ESK]
Type: Boeing 737-800
Airport: Spain, Palma de Mallorca (PMI)
Comment: Enter Air hat eine zuvor von LOT Polish Airlines gemietete Boeing 737-800 übernommen, die noch die Lackierung der vergangenen thailändischen New Gen Airways trägt. / Enter Air has taken over Boeing 737-800, leased before by LOT Polish Airlines and still bearing the livery of gone Thai New Gen Airways.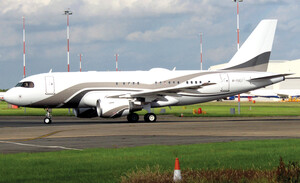 Photo by: Michael Pierce (Date: 07.07.2021)
Airline: Prime Value Trading [M-YULI]
Type: Airbus A319-100
Airport: , United Kingdom, Norwich (NWI) ()
Comment: Prime Value Trading hat die bisherige AMAC Lackierung auf ihrem ersten A319 Corporate Jet durch ein hauseigenes Design ersetzt. / Prime Value Trading has replaced the previous AMAC scheme on its first A319 Corporate Jet with an in-house design.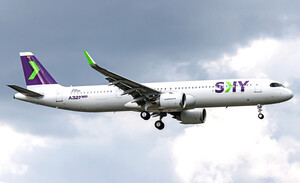 Photo by: Dirk Grothe (Date: 07.07.2021)
Airline: Sky Airline [D-AYAR / CC-DCA]
Type: Airbus A321
Airport: Germany, Hamburg - Finkenwerder (XFW)
Comment: Sky Airline ĂĽbernimmt insgesamt 14 Airbus A21neo, ab der Nummer fĂĽnf folgen zehn in der Version LR. / Sky Airline is to acquire a total of 14 Airbus A21neo aircraft, from number five onwards including ten of the LR version.