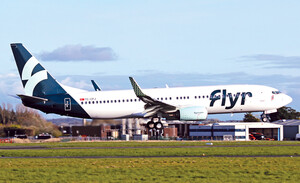 Photo by: Malcolm Nason (Date: 12.04.2021)
Airline: Flyr [TC-CPJ / LN-FGB ]
Type: Boeing 737-800
Airport: Ireland, Shannon ( Limerick ) (SNN)
Comment: Die erste von bis zu acht Boeing 737-800 der norwegischen Neugr├╝ndung Flyr des unerm├╝dlichen Luftfahrtgesteins in der Familie Braathen wurde in Shannon lackiert. / The first of up to eight Boeing 737-800s of Norwegian newcomer Flyr, being run by indefatigable aviation rocks in the Braathen family was painted in Shannon.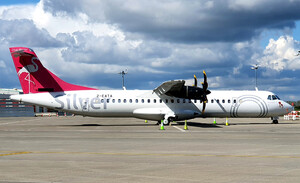 Photo by: Damian Bracken (Date: 10.04.2021)
Airline: Siover Airwways [2-EATA / N705SV]
Type: ATR 72
Airport: Ireland, Dublin (DUB)
Comment: Die vierte ATR 72-600 der Silver Airways tr├Ągt eine an ihre Saab 340 angelehnte Lackierung. / The fourth ATR 72-600 for Silver Airways has received a livery similar to that of its Saab 340.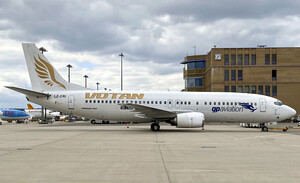 Photo by: Jochen Hoenle (Date: 08.04.2021)
Airline: GP Aviation [LZ-CRI]
Type: Boeing 737-400
Airport: Germany, Stuttgart (STR)
Comment: Die mit Schweizern Investoren gegr├╝ndete GP Aviation hat ihre einzige Boeing 737-400 jetzt mit einer Lackierung und Votan aero Aufklebern versehen. / GP Aviation, founded with Swiss investors, has now given its single Boeing 737-400 a livery with additional Votan aero titles.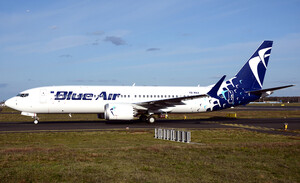 Photo by: Bernhard Ross (Date: 03.04.2021)
Airline: Blue Air [YR-MXA]
Type: Boeing 737-800
Airport: Germany, Frankfurt/Main (FRA)
Comment: Blue Air hat ihre erste Boeing 737-8max umgehend nach Auslieferung in Dienst gestellt. / Blue Air put its first Boeing 737-8max into service immediately after its delivery.