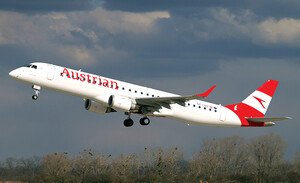 Photo by: Thomas Ramgraber (Date: 28.02.2022)
Airline: Austrian Airlines [OE-LWD]
Type: Embraer ERJ-195
Airport: Slovakia, Bratislava (BTS)
Comment: Austrian Airlines hat einen ersten Embraer 195 mit der aktuellen Lackierung versehen. / Austrian Airlines has provided a first Embraer 195 with the current livery.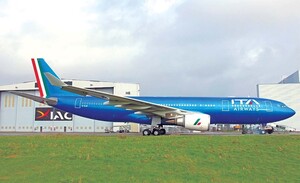 Photo by: Malcolm Nason (Date: 1602.2022)
Airline: ITA Airways [EI-EJP]
Type: Airbus A330-200
Airport: Ireland, Shannon ( Limerick ) (SNN)
Comment: Nach einer Reihe Airbus A319-100 und A320-200 wurde in Shannon jetzt auch der erste Langstreckenjet der ITA Airways, dieser A330-200 lackiert. / After a series of Airbus A319-100s and A320-200s, the first long-haul jet of ITA Airways, this A330-200 has now been painted in Shannon.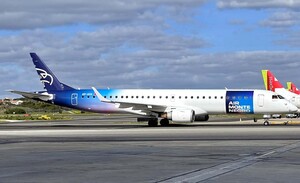 Photo by: Luis Rodrigues Alves (Date: 1602.2022)
Airline: Air Montenegro [4O-AOA]
Type: Embraer ERJ-195
Airport: Portugal, Lissabon (LIS)
Comment: Der erste von zwei Embraer 195 der Air Montenegro hat während der Wartung in Lissabon eine neue zeitgemäße Lackierung erhalten. / Air Montenegro's first of two Embraer 195s received a new contemporary livery during maintenance in Lisbon.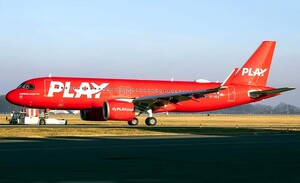 Photo by: Radim Koblížka (Date: 1602.2022)
Airline: Play [TF-PPA]
Type: Airbus A320
Airport: , Czech Republic, Ostrava (OSR) ()
Comment: Play steht vor der Übernahme des ersten von vier angedachten Airbus A320neo. / Play is about to take delivery of the first of four planned Airbus A320neo aircraft.