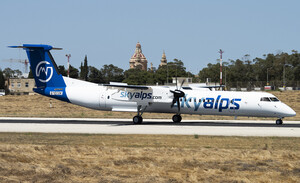 Photo by: Malcolm Bezzina (Date: 23.05.2021)
Airline: SkyAlps [G-ECOK / 9H-BEL]
Type: De Havilland Dash 8-400
Airport: Malta, Luqa (MLA)
Comment: Die erste von zwei Dash 8-400 ist beim Betreiber Luxwing Malta eingetroffen, der sie f├╝r die in Bozen beheimatete Neugr├╝ndung SkyAlps betreiben wird. / The first of two Dash 8-400s has arrived at Luxwing Malta┬┤s base, to operate them for Bolzano-based start-up SkyAlps.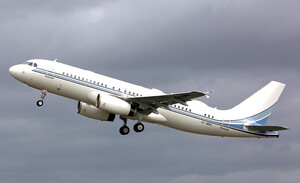 Photo by: Keith Burton (Date: 21.05.2021)
Airline: Qatar Executive [A7-MBK]
Type: Airbus A320-200
Airport: United Kingdom, Southend (SEN)
Comment: Qatar Executive hat die Qatar Airways Lackierung auf ihrem Airbus A320-200 Corporate Jet durch neutrale Farben ersetzt. / Qatar Executive has replaced the Qatar Airways livery on its Airbus A320-200 Corporate Jet with a neutral scheme.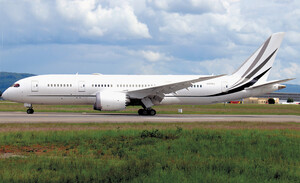 Photo by: David Levain (Date: 18.05.2021)
Airline: Jet Aviation [N507BJ]
Type: Boeing 787-800
Airport: Switzerland, Basel (BSL)
Comment: Jet Aviation hat diesen schon l├Ąnger zur Disposition gestandenen Dreamliner f├╝r einen bisher ungenannten Kunden ├╝bernommen. / Jet Aviation is to manage this Dreamliner, which had been parked for a long time, for a yet unnamed customer.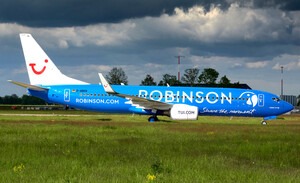 Photo by: Mathias Brauer (Date: 16.05.2021)
Airline: TUIfly [D-ABKN]
Type: Boeing 737-800
Airport: Germany, Hannover (HAJ)
Comment: TUIfly hat eine weitere Boeing 737-800 mit Veranstalterfarben versehen diesmal mit einer neuen Variante f├╝r den konzerneigenen Robinson Club. / TUIfly has provided another Boeing 737-800 with a tour operator livery, this time with a new variant for the Group's own Robinson Club.