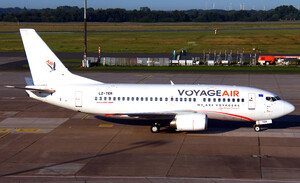 Photo by: Andreas Fietz (Date: 13.07.2020)
Airline: Voyage Air [LZ-TER]
Type: Boeing 737-500
Airport: Germany, Bremen (BRE)
Comment: Trotz oder gerade wegen dem schwierigen Umfeld der Corona-Krise hat Voyage Air den regelm├Ą├čigen Flugbetrieb mit einem Charterflug von Varna nach Bremen und zur├╝ck aufgenommen. Dazu finden sich M├╝nster-Osnabr├╝ck und Stuttgart im Flugplan. / Despite, or perhaps because of, the difficult environment during the current Covid-19 crisis, Voyage Air started regular flight operations with a charter flight rotation from Varna to Bremen. M├╝nster-Osnabr├╝ck and Stuttgart can also be found in the flight schedule.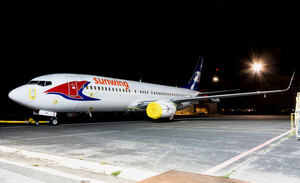 Photo by: Milan Cibulka (Date: 10.07.2020)
Airline: Sunwing Airlines [OK-TVF]
Type: Boeing 737-800
Airport: Czech Republic, Prague (PRG)
Comment: Sunwing Airlines stockt ihre bereits wieder aktivierte Boeing 737-800 Flotte in K├╝rze um diese gemietete Schwestermaschine in Travel Service Farben auf. / Sunwing Airlines is shortly topping up its already reactivated Boeing 737-800 fleet with this leased sister-ship keeping the current Travel Service scheme.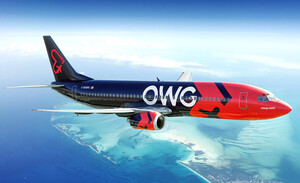 Photo by: Illustration by Henry Lam / Lila Design (Date: 00.07.2020)
Airline: Nolinor Aviation [C-GGWX]
Type: Boeing 737-400
Airport: , air-to-air ()
Comment: Nolinor Aviation wird mit ihren sukzessive drei Boeing 737-400 ihr bisheriges Chartergesch├Ąft ab Quebec unter dem Namen OWG (Off We Go) ausweiten und hat daf├╝r einen entsprechenden zeitgem├Ą├čen Markenauftritt von Lila Design ausarbeiten lassen. / With its successive three Boeing 737-400s, Nolinor Aviation will expand its present charter business from Quebec under the name OWG (Off We Go) using a corresponding new contemporary brand developed by Lila Design.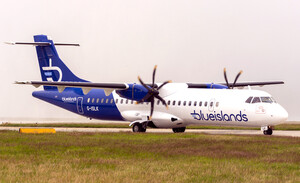 Photo by: Graham Hocquard (Date: 08.07.2020)
Airline: Blue Islands [G-ISLK]
Type: ATR 72
Airport: United Kingdom, Jersey (JER)
Comment: Blue Islands ist nach der flyBe-Pleite wieder als selbstst├Ąndiges Unternehmen hervorgegangen und hat eine erste ATR 72-500 mit eigenen, dazu revidierten Farben versehen, hier bei der R├╝ckkehr aus Norwich. / Blue Islands have emerged from the flyBe failure and has been rebranded with the first of its ATR 72-500s seen here returning from Norwich after paint.