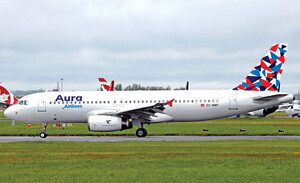 Photo by: Malcolm Nason (Date: 27.05.2021)
Airline: Aura Airlines [EC-NMY]
Type: Airbus A320-200
Airport: Ireland, Shannon ( Limerick ) (SNN)
Comment: Aura Airlines, zuvor bekannt als Gowair Vacation Airlines, hat ihren neuesten Airbus A320-200, dazu in der aktuellen Lackierung mit einem Nassmietevertrag eines noch unbekannten Auftraggebers nach Caracas √ľberstellt. / Aura Airlines, known before as Gowair Vacation Airlines, has ferried its latest Airbus A320-200 and in the current livery, to Caracas with a wet lease contract from an as yet unknown client.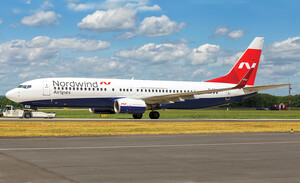 Photo by: Radim Kobl√≠Ňĺka (Date: 26.05.2021)
Airline: Nordwind Airlines [EI-EPH]
Type: Boeing 737-800
Airport: , (OSR)
Comment: Nordwind Airlines √ľbernimmt eine weitere Boeing 737-800, diesmal in partieller Ryanair Lackierung. / Nordwind Airlines is adding shortly another Boeing 737-800 to its fleet, this time in partial Ryanair livery.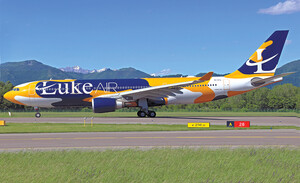 Photo by: Giuseppe Danesi - Oriospotter (Date: 25.05.2021)
Airline: Luke Air [9H-RTU]
Type: Airbus A330-200
Airport: Italy, Bergamo (BGY)
Comment: Vor der kommenden Wiederaufnahme des Flugbetriebs ist Luke Air mit einem ihrer Airbus A330-200 zum Crewtraining in Bergamo zu Gast gewesen. / Prior upcoming resumption of flights, Luke Air visited Bergamo with one of its Airbus A330-200s for crew familiarization training.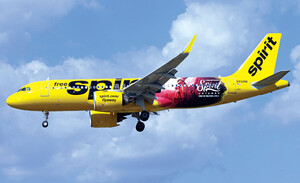 Photo by: Brian McDonough (Date: 23.05.2021)
Airline: Private [N932NK]
Type: Airbus A320
Airport: USA, Baltimore, MD (BWI)
Comment: Spirit Airlines hat diesen Airbus A320neo mit gro√üfl√§chigen Aufklebern zum kommenden Filmdeb√ľt von 'ÄěSpirit - frei und ungez√§hmt'Äú, einem amerikanischen computeranimierten Abenteuerfilm versehen. / Spirit Airlines has applied to this Airbus A320neo large decals to promote the upcoming film debut of "Spirit Untamed ", an American computer-animated adventure film.