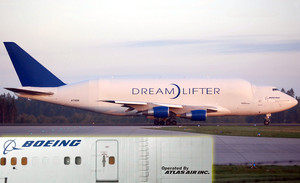 Photo by: Peter Schmitt (Date: 02.09.2010)
Airline: Boeing Dreamlifter [N718BA]
Type: Boeing 747-400
Airport: , (HHN)
Comment: Atlas Air hat von Evergreen den Betrieb der Boeing Dreamlifter Flotte übernommen. / Atlas Air has taken over from Evergreen the operation of the Boeing 747 Dreamlifter fleet.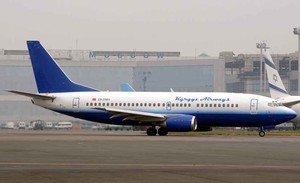 Photo by: Petr Nesměrák (Date: 14.08.2010)
Airline: Kyrgyz Airways [EX-37001]
Type: Boeing 737-300
Airport: , (DME)
Comment: Kyrgyz Airways hat diese Boeing 737-300 der Eastok Avia übernommen, die noch die Lackierung der East Air trägt. / Kyrgyz Airways added this Eastok Avia Boeing 737-300 to its fleet still wearing the East Air livery.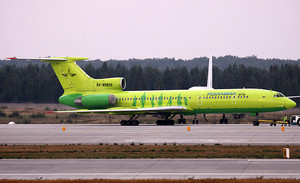 Photo by: Robert Häntschel (Date: 16.08.2010)
Airline: Kolavia [RA-85829]
Type: Tupolev Tu-154 M
Airport: , (DME)
Comment: Kolavia hat diese S7 Airlines Tupolev 154M in einer interessanten Mischlackierung übernommen. / Kolavia has added this S7 Airlines Tupolev 154M to its fleet wearing an interesting hybrid livery.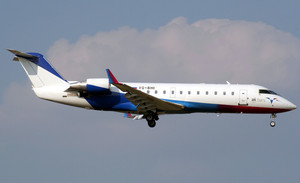 Photo by: Gerrit Griem (Date: 19.07.2010)
Airline: Ak Bars Aero [VQ-BHI]
Type: Canadair CRJ200
Airport: , (DME)
Comment: Die Ak Bars Aero aus Bulgulma, Tatarstan, hat alle fünf geplanten CRJ200 in Dienst gestellt. / Bulgama, Tatarstan, based Ak Bars Aero has completed its fleet renewal by five second hand CRJ200s.