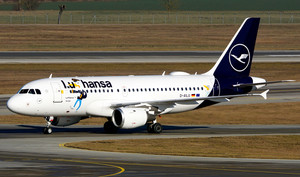 Photo by: Lukas Hollnsteiner (Date: 15.01.2020)
Airline: Lufthansa [D-AILU]
Type: Airbus A319-100
Airport: Germany, Muenchen ( Munich ) (MUC)
Comment: Dieser Airbus A319-100 der Lufthansa hat die aktuellen Konzernfarben erhalten und dabei das fr├╝here Lulu Logo in vergr├Â├čerter Ausf├╝hrung ├╝bernommen. / This Lufthansa Airbus A319-100 was painted into the current corporate livery wearing as well the former Lulu logo in an enlarged version.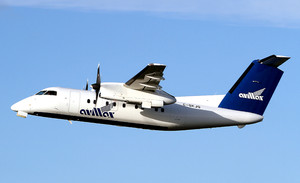 Photo by: Keith Burton (Date: 15.01.2020)
Airline: Avmax Chad [C-GKJQ]
Type: De Havilland Dash 8-200
Airport: United Kingdom, Southend (SEN)
Comment: Die zweite und vorl├Ąufig letzte Dash 8-200 f├╝r Avmax Chad wurde ├╝ber Southend ausgeliefert. / The second and provisionally last Dash 8-200 for Avmax Chad was delivered via Southend.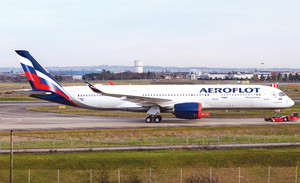 Photo by: Eurospot (Date: 13.01.2020)
Airline: Aeroflot [F-WZGT / VQ-BFY ]
Type: Airbus A350-900
Airport: France, Toulouse (TLS)
Comment: Aeroflot steht mit dem ersten Airbus A350-900 vor der Einf├╝hrung einer neuen Lackierung mit weniger Farbe und zuk├╝nftig weniger notwendigen Auffrischungsbesuchen in Lackierhallen. / With the first Airbus A350-900, Aeroflot is about to introduce a revised livery with less colour and as a result in future less refreshing visits in paint shops.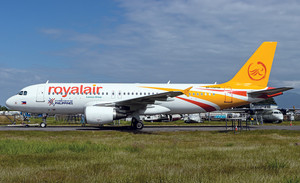 Photo by: Dirk Grothe (Date: 06.01.2020)
Airline: Royal Air Charter Services [RP-C9799]
Type: Airbus A320-200
Airport: , Philippines, Clark (CRK) ()
Comment: Nach zwei Airbus A319-100 st├Â├čt dieser Tage jetzt der erste Airbus A320-200 zur Flotte der Royal Air Charter Services. / After two Airbus A319-100s, the first Airbus A320-200 is now joining the Royal Air Charter Services fleet.