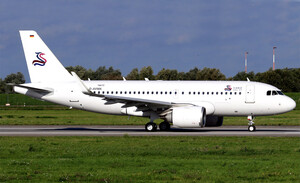 Photo by: Kai Block (Date: 06.10.2021)
Airline: Sino Jet Management [D-AVWK / 9H-HUA]
Type: Airbus A319
Airport: Germany, Hamburg - Finkenwerder (XFW)
Comment: Der von der Sino Jet Management mit Sitz in Hong Kong bestellte Airbus A319neoCJ wird in K├╝rze zum Einbau der Corporate Jet Kabineneinrichtung an den Kunden ├╝bergeben. / The Airbus A319neoCJ ordered by Sino Jet Management, based in Hong Kong, will shortly be handed over to the customer for the Corporate Jet cabin configuration.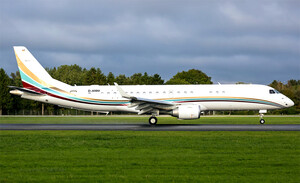 Photo by: Dirk Grothe (Date: 05.10.2021)
Airline: Air Hamburg [D-ANNI]
Type: Embraer ERJ-190
Airport: Germany, Hamburg (HAM)
Comment: Die zweite Lineage der Air Hamburg hat die Farben des vorherigen belgischen Betreibers FlyingGroup beibehalten. / The second Air Hamburg Lineage has retained the livery of former Belgian operator FlyingGroup.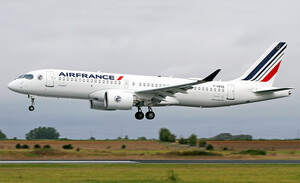 Photo by: Maxime Hadir (Date: 02.10.2021)
Airline: Air France [F-HZUA]
Type: Airbus Canada A220-300
Airport: , France, Chateauroux (CHR) ()
Comment: Im Rahmen des Besatzungstrainings wird Air France mit ihrem ersten Airbus Canada A220-300 auf einer Reihe franz├Âsischer Flugh├Ąfen vorstellig. / As part of the crew training, Air France presents its first Airbus Canada A220-300 at a number of French airports.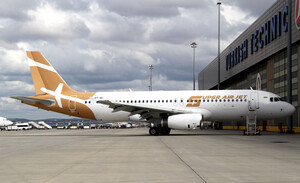 Photo by: Ilgaz Deger (Date: 03.10.2021)
Airline: Super Air Jet [VT-IEI]
Type: Airbus A320-200
Airport: , Turkey, Istanbul Sabiha G├Âk├žen (SAW) ()
Comment: F├╝r die indonesische Super Air Jet wird in Istanbul Sabiha Gokcen ein f├╝nfter Airbus A320-200 vorbreitet. / A fifth Airbus A320-200 is being prepared for Indonesian Super Air Jet in Istanbul Sabiha Gokcen.