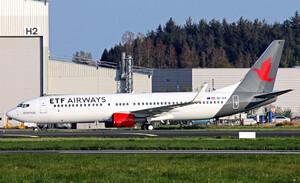 Photo by: Malcolm Nason (Date: 22.04.2021)
Airline: ETF Airways [OE-ISA / 9A-ABC ]
Type: Boeing 737-800
Airport: Ireland, Shannon ( Limerick ) (SNN)
Comment: Die kroatische Neugr├╝ndung ETF Airways steht vor der ├ťbernahme einer ersten Boeing 737-800, die zu Anfang im Auftrag dritter Fluggesellschaften eingesetzt wird. / Croatian start-up ETF Airways is about to take delivery of its first Boeing 737-800, which will initially be used on ACMI charter services.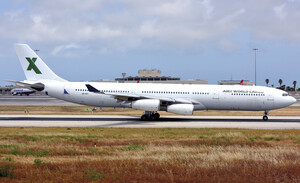 Photo by: Joseph Borg (Date: 21.04.2021)
Airline: Air X charter [9H-NFC]
Type: Airbus A340-300
Airport: Malta, Luqa (MLA)
Comment: Air X Charter beteiligt sich in K├╝rze mit einem ersten Airbus A340-300 ohne Sitze a Oberdeck am Frachtgesch├Ąft. / Air X Charter will shortly be involved in the cargo business with the first Airbus A340-300 without seats on the upper deck.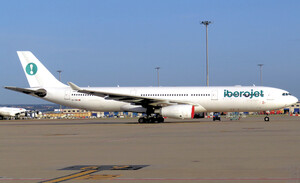 Photo by: Jos├ę Ram├│n Valero (Date: 19.04.2021)
Airline: Orbest [CS-TRH]
Type: Airbus A330-300
Airport: Spain, Madrid, Barajas (MAD)
Comment: Auch der Airbus A330-300 der Orbest hat jetzt die Iberojet Titel erhalten, am Leitwerk prangt aber weiterhin noch das bisherige Emblem. / The Orbest Airbus A330-300 has now also received the Iberojet titles, but the previous emblem is still emblazoned on the tail.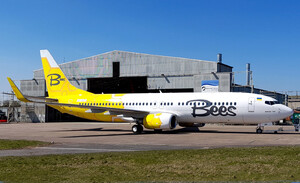 Photo by: Stephen Blood (Date: 19.04.2021)
Airline: Bees Airline [VP-BQR / UR-UBC]
Type: Boeing 737-800
Airport: United Kingdom, Derby ( East Midlands ) (EMA)
Comment: Bees Airline ├╝bernimmt eine dritte vormalige Ukraine International Boeing 737-800, bei der die orangen Farbt├Âne der Bienenwaben weniger kr├Ąftig lackiert wurden. / Bees Airline is adding a third former Ukraine International Boeing 737-800 to its fleet, on which the orange hues of the honeycombs have been painted less vividly.