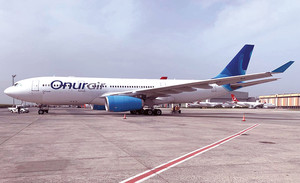 Photo by: Gökhan Sarigöl (Date: 17.05.2020)
Airline: Onur Air [TC-OCV]
Type: Airbus A330-200
Airport: , Turkey, Istanbul Ataturk (ISL) ()
Comment: Der von Onur Air zuerst aus Best√§nden der XL Airways √ľbernommene Airbus A330-200 hat die vorherigen Grundfarben beibehalten. / The first Onur Air Airbus A330-200, acquired from XL Airways France assets, has retained the previous basic livery.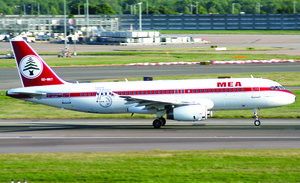 Photo by: Allan Huse (Date: 15.05.2020)
Airline: MEA Middle East Airlines [OD-MRT]
Type: Airbus A320-200
Airport: United Kingdom, London, Heathrow (LHR)
Comment: MEA Middle East Airlines hat zu ihren kommenden 75-Jahre Jubiläumsfeiern diesen Airbus A320-200 mit Retrofarben versehen, wie sie ab 1970 getragen wurden. / For its upcoming 75th anniversary celebrations, MEA Middle East Airlines has applied to this Airbus A320-200 retro colours like whih were first worn from 1970.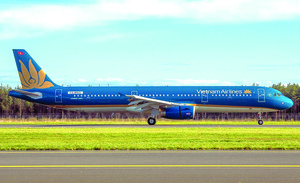 Photo by: Igor Pisarev (Date: 10.05.2020)
Airline: Magnetic Leasing [ES-MAG]
Type: Airbus A321-200
Airport: Estonia, Tallinn (TLL)
Comment: Die bisher eher unbekannte Magnetic Leasing hat binnen eine Woche eine wei√üe Boeing 737-300 wie zwei Airbus A321-200 noch in den Farben der Vietnam Airlines √ľbernommen. / Hitherto unknown Magnetic Leasing took delivery of a white Boeing 737-300 plus two Airbus A321-200s still in the Vietnam Airlines scheme within a week.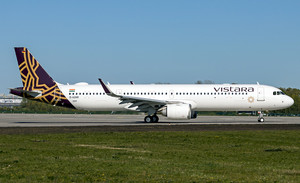 Photo by: Dirk Grothe (Date: 20.04.2020)
Airline: Vistara [D-AZAR / VT-IVA]
Type: Airbus A321
Airport: Germany, Hamburg - Finkenwerder (XFW)
Comment: Vistara mit derzeit 33 A320-200/neo, einer Boeing 787-9 und sieben gemieteten Boeing 737-800 steht in K√ľrze vor der √úbernahme ihres ersten Airbus A321neo. / Vistara with currently 33 A320-200/neo aircraft, a maiden Boeing 787-9 and seven leased Boeing 737-800s is about to take delivery of a first Airbus A321neo.