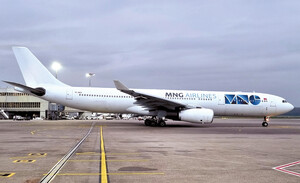 Photo by: Mario D. (Date: 23.06.2021)
Airline: MNG Airlines [TC-MCN]
Type: Airbus A330-300
Airport: Germany, Cologne ( Koeln )/Bonn (CGN)
Comment: MNG Airlines setzt ihren ersten Airbus A330-300 vorl√§ufig ohne Frachtt√ľr und mit leichte Fracht-Zuladung auf dem modifiziertem Passagierdeck ein. / MNG Airlines is currently using its first Airbus A330-300 without a cargo door and with a modified passenger deck for light cargo loading.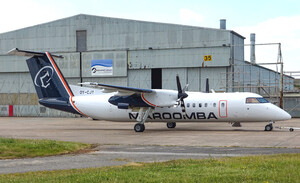 Photo by: Stephen Blood (Date: 22.06.2021)
Airline: Maroomba Airlines [OY-CJY/VH-QQH ]
Type: De Havilland Dash 8-300
Airport: United Kingdom, Derby ( East Midlands ) (EMA)
Comment: Maroomba Airlines aus Perth erg√§nzt ihre aktuell drei Dash 8-100 in K√ľrze um eine erste Dash 8-300. / Maroomba Airlines from Perth will soon add a first Dash 8-300 to their currently three Dash 8-100s.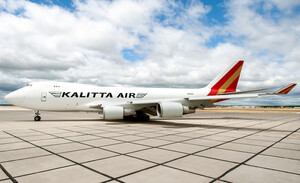 Photo by: press (Date: 21.06.2021)
Airline: Kalitta Air [N403KZ]
Type: Boeing 747-400
Airport: , USA, Oscoda (OSC) ()
Comment: Kalitta Air hat sich nach Jahrzehnten unver√§nderter Kontinuit√§t f√ľr eine revidierte Lackierung entschieden. / After decades of unchanged continuity, Kalitta Air has opted for a revise its livery..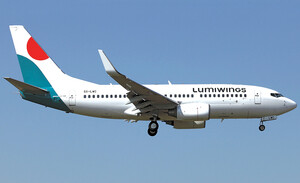 Photo by: Federico Tombarelli (Date: 14.06.2021)
Airline: Lumiwings [SX-LWC]
Type: Boeing 737-700
Airport: , Italy, Forli (FRL) ()
Comment: Lumiwings hat ihre verbliebene Boeing 737-300 um eine von Transavia ausgemusterte Boeing 737-700 ergänzt. / Lumiwings has added a former Transavia Boeing 737-700 to its current fleet of a Boeing 737-300.