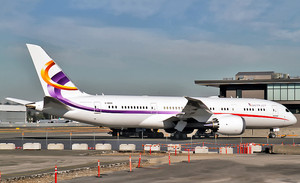 Photo by: Michael Carter (Date: 14.09.2016)
Airline: Deer Jet [2-DEER]
Type: Boeing 787-800
Airport: , (BFI)
Comment: Der kurzfristig von der chinesischen Deer Jet ├╝bernommene Dreamliner Business Jet hat vor der Auslieferungsflug noch eine g├Ąnzlich neue Lackierung in Victorville erhalten. / This Dreamliner Business Jet, acquired on quite short notice by Chinese Deer Jet, had received a completely new livery at Victorville prior its delivery flight.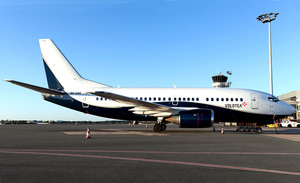 Photo by: William Vignes (Date: 12.07.2016)
Airline: Volotea Airlines [9H-OME]
Type: Boeing 737-500
Airport: , (BID)
Comment: Volotea Airlines setzt ├╝ber dem Sommer ab Bordeaux eine Boeing 737-500 der maltesischen AirX Charter ein. / Volotea Airlines uses during the peak summer season a Bordeaux based Boeing 737-500 of Maltese AirX Charter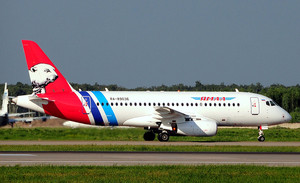 Photo by: C├ędric Soltys (Date: 03.06.2016)
Airline: Yamal Airlines [RA-89036]
Type: Sukhoi RRJ95
Airport: , (DME)
Comment: Yamal Airlines hat die ersten drei von f├╝nfzehn geplanten Sukhoi SuperJets in Dienst gestellt. / Yamal Airlines has introduced the first three of fifteen planned Sukhoi Super jet to its fleet.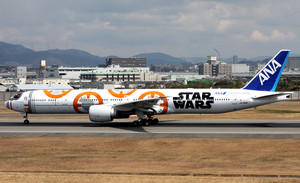 Photo by: Shingo Takahashi (Date: 28.03.2016)
Airline: ANA All Nippon [JA789A]
Type: Boeing 777-300
Airport: , (ITM)
Comment: ANA┬┤s drittes und letztes den Star Wars gewidmetes Flugzeug ist diese 777, die eine spezielle BB-8 Lackierung erhalten hat. / ANA's third and last Star Wars dedicated aircraft is this 777, wearing a special BB-8 ANA Jet scheme.