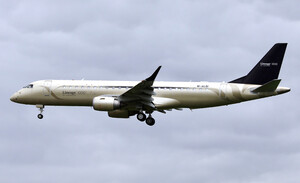 Photo by: Stephen Boyd (Date: 30.06.2020)
Airline: Aliforti Ltd [M-ALDI]
Type: Embraer ERJ-190
Airport: United Kingdom, Belfast International (BFS)
Comment: Dieser urspr├╝nglich von Falcon Aviation Services ├╝bernommene Lineage ist nach einem zeitweisen Einsatz bei der GlobalJet Luxembourg nun bei der auf Belize ans├Ąssigen Aliforti Ltd gelandet. / This Lineage, originally acquired by Falcon Aviation Services, has now been delivered to Belize-based Aliforti Ltd, after a temporary assignment with GlobalJet Luxembourg.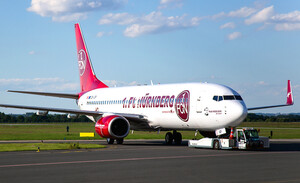 Photo by: Radim Kobl├ş┼żka (Date: 30.06.2020)
Airline: Corendon Airlines Europe [OE-IGF / 9H-CXA]
Type: Boeing 737-800
Airport: , Czech Republic, Ostrava (OSR) ()
Comment: Corendon Airlines Europe bewirbt auf einer ihrer beiden kommenden Flottenzug├Ąngen den derzeit vom Abstieg bedrohten 1. FCN N├╝rnberg, benannt nach ihrer Fu├čballlegende Max Morlock. / Corendon Airlines Europe is promoting 1st FCN Nuremberg, currently threatened by relegation, on one of its two upcoming fleet additions, named after its football legend Max Morlock.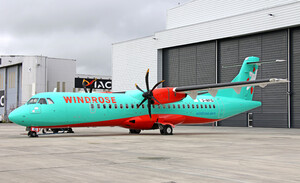 Photo by: Malcolm Nason (Date: 30.06.2020)
Airline: Windrose Air [2-MFIG / UR-RWB]
Type: ATR 72
Airport: Ireland, Shannon ( Limerick ) (SNN)
Comment: W├Ąhrend die erste ATR 72-600 f├╝r Windrose Air im polnischen Bydgoszcz lackiert wurde erhielt die zweite Maschine ihre Farben in Shannon. / While the first ATR 72-600 for Windrose Air was painted in Bydgoszcz, Poland, the second aircraft received its livery in Shannon.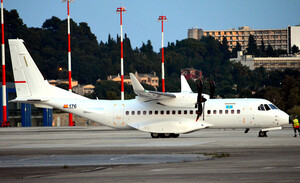 Photo by: Vasilis Lioumpas (Date: 26.06.2020)
Airline: Qazakhstan Border Guard [176 / 29501]
Type: CASA 295
Airport: Greece, Corfu (CFU)
Comment: Der Grenzschutz Qasachstans hat ihre einzige CASA 295 in einer leider sehr wei├čen Lackierung ├╝bernommen. / The Qazakh Border Guard took delivery of its single CASA 295 in an unfortunately very white scheme.