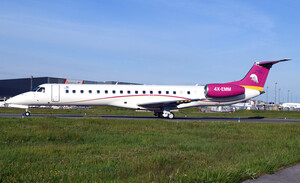 Photo by: Dietmar Schreiber (Date: 14.05.2021)
Airline: Ayit Aviation [4X-EMM]
Type: Embraer ERJ-145
Airport: Austria, Wien ( Vienna ) (VIE)
Comment: Der zweite Embraer 145 der Ayit Aviation hat die vorherige Grundlackierung der Madagasikara Airways beibehalten. / The second Embraer 145 of Ayit Aviation has retained the previous basic livery of Madagasikara Airways.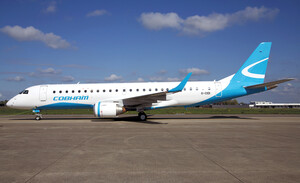 Photo by: Björn van der Velpen (Date: 12.05.2021)
Airline: Cobham Aviation Services [G-CIDI / VH-IQA]
Type: Embraer ERJ-190
Airport: Netherlands, Maastricht (MST)
Comment: Cobham Aviation Services steht vor der √úbernahme ihrer zweiten Embraer 190, die erste in voller Lackierung, nachdem die Schwestermaschine die vorherigen JetsGo Farben beibehalten hat. / Cobham Aviation Services is about to take delivery of its second Embraer 190, the first in full livery, after the sister aircraft has kept the previous JetsGo scheme.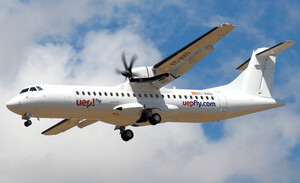 Photo by: Ricardo Capa (Date: 11.05.2021)
Airline: Swiftair [EC-KKQ]
Type: ATR 72
Airport: Spain, Palma de Mallorca (PMI)
Comment: Uep! Fly als neuer Swiftair Ableger wird zunächst die Balearen mit drei ATR 72-500 untereinander verbinden, dazu folgen später Verbindungen zum Festland. / Uep!Fly as new Swiftair brand will initially connect the Balearic Islands among each other with three ATR 72-500s with connections to the mainland to follow at a later stage.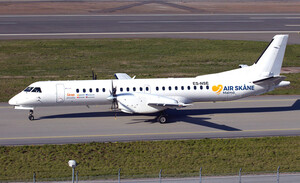 Photo by: Anders Nilsson (Date: 11.05.2021)
Airline: Air Leap [ES-NSE]
Type: Saab 2000
Airport: Sweden, Stockholm, Bromma (BMA)
Comment: Air Leap versieht ihre Flotte neu wie zu Anfang diese Saab 2000 mit einer √úbersicht ihrer Partner Air Halland, Air Sk√•ne √Ąngelholm-Helsingborg, Air Gotland und Air Sk√•ne Malm√∂; dazu in gro√ü die Titel des routenspezifischen Einsatzes auf dem jeweiligen Flugzeug. / Air Leap is providing its fleet with an overview of its partners Air Halland, Air Sk√•ne √Ąngelholm-Helsingborg, Air Gotland and Air Sk√•ne Malm√∂, like initially this Saab 2000, wearing in addition the titles of the route-specific deployment of the respective aircraft in large.