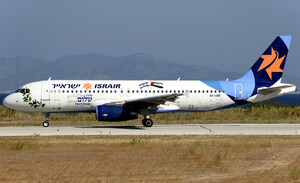 Photo by: Giuseppe Zaghini (Date: 18.09.2020)
Airline: IsrAir [4X-ABF]
Type: Airbus A320-200
Airport: Greece, Rhodos (RHO)
Comment: IsrAir zeigt Flagge zur neuen Freundschaft des Staats Israel mit den Vereinigten Arabischen Emiraten. / IsrAir flies the flag for the new friendship between the State of Israel and the United Arab Emirates.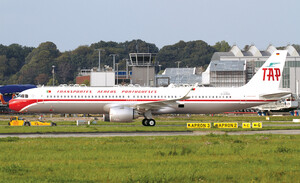 Photo by: Dirk Weinrich (Date: 11.09.2020)
Airline: TAP Air Portugal [D-AZAO / CS-TJR]
Type: Airbus A321
Airport: Germany, Hamburg - Finkenwerder (XFW)
Comment: TAP Air Portugal wartet in K├╝rze erneut mit einem Flugzeug in Retrofarben auf, diesmal auf einem Airbus A321neo. / TAP Air Portugal is shortly back with a retro-coloured aircraft, this time an Airbus A321neo.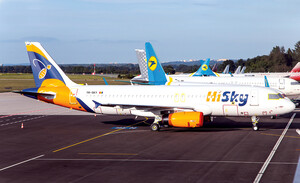 Photo by: Radim Kobl├ş┼żka (Date: 10.09.2020)
Airline: HiSky Moldova [YR-SKY]
Type: Airbus A320-200
Airport: , (OSR)
Comment: Das erste Flugzeug der HiSky Moldova wird wie geplant von der rum├Ąnischen Schwestergesellschaft betrieben / The first aircraft of HiSky Moldova will be operated as planned by its Romanian sister-ship.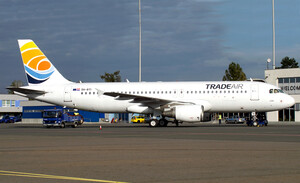 Photo by: Jan Jurecka (Date: 10.09.2020)
Airline: Trade Air [9A-BTI]
Type: Airbus A320-200
Airport: , Czech Republic, Ostrava (OSR) ()
Comment: Trade Air hat einen dritten Airbus A320-200 ├╝bernommen, diesmal in vereinfachter Lackierung. / Trade Air has taken over a third Airbus A320-200, this time with a simplified livery.