Photo by: Eurospot (Date: 06.01.2017)
Airline: Japan Air Commuter [F-WWLT / JA01JC]
Type: ATR 42
Airport: France, Toulouse (TLS)
Comment: Japan Air Commuter übernimmt in Kürze als zweiter ATR Betreiber im Lande der aufgehenden Sonne die erste von acht bestellten ATR 42-600. / Japan Air Commuter will shortly take delivery of the first of eight ordered ATR 42-600s being the second ATR operator in the land of the rising sun.
Photo by: Vasileios Kokkotas (Date: 03.01.2017)
Airline: Dart Airlines [UR-CII]
Type: Airbus A320-200
Airport: Greece, Athen (ATH)
Comment: Der zumeist auf den Linienverbindungen ab Kiev nach Athen und Tiflis eingesetzte Airbus A320 der Dart Airlines hat jetzt auch entsprechende Titel erhalten. / The Dart Airlines Airbus A320, mainly used on scheduled services from Kiev to Athens and Tbilisi, has recently received corresponding titles.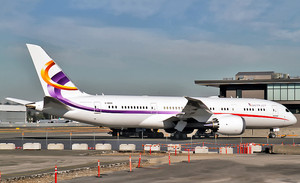 Photo by: Michael Carter (Date: 14.09.2016)
Airline: Deer Jet [2-DEER]
Type: Boeing 787-800
Airport: , (BFI)
Comment: Der kurzfristig von der chinesischen Deer Jet übernommene Dreamliner Business Jet hat vor der Auslieferungsflug noch eine gänzlich neue Lackierung in Victorville erhalten. / This Dreamliner Business Jet, acquired on quite short notice by Chinese Deer Jet, had received a completely new livery at Victorville prior its delivery flight.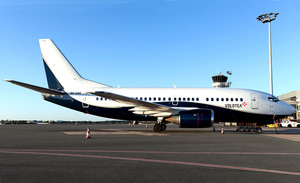 Photo by: William Vignes (Date: 12.07.2016)
Airline: Volotea Airlines [9H-OME]
Type: Boeing 737-500
Airport: , (BID)
Comment: Volotea Airlines setzt über dem Sommer ab Bordeaux eine Boeing 737-500 der maltesischen AirX Charter ein. / Volotea Airlines uses during the peak summer season a Bordeaux based Boeing 737-500 of Maltese AirX Charter