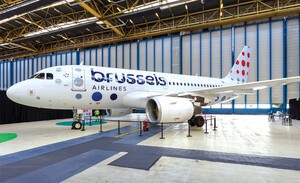 Photo by: Jan Severijns (Date: 18.11.2021)
Airline: Brussels Airlines [OO-SSO]
Type: Airbus A319-100
Airport: Belgium, Brussels (BRU)
Comment: Brussels Airlines hat ihr √§u√üeres Erscheinungsbild mit einem Stilwechsel in die Neuzeit entf√ľhrt. / Brussels Airlines has carried off its appearance into the modern era with a change of style.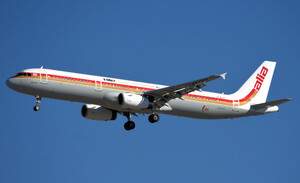 Photo by: José Ramón Valero (Date: 16.11.2021)
Airline: Royal Jordanian Airlines [JY-AYV]
Type: Airbus A321-200
Airport: Spain, Madrid, Barajas (MAD)
Comment: Royal Jordanian Airlines erinnert mit einer Retrolackierung an hundert Jahre Luftfahrt am √∂stlichen Ufer des Jordan, unvergessen darunter die 1963 an Anlehnung an die K√∂nigin Alia al-Hussein gegr√ľndete Alia The Royal Jordanian Airlines. / With a retro scheme, Royal Jordanian Airlines is reminiscent of a hundred years of aviation on the eastern bank of the Jordan, including Alia The Royal Jordanian Airlines, founded in 1963 and wearing the name of Queen Alia al-Hussein.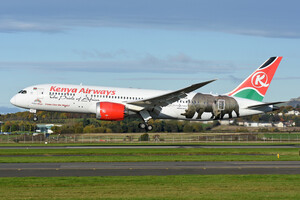 Photo by: Nik French (Date: 04.11.2021)
Airline: Kenya Airways [5Y-KZD]
Type: Boeing 787-800
Airport: United Kingdom, Glasgow (GLA)
Comment: Kenya Airways weist auf diesem Boeing 787-8 Dreamliner mit unterschiedlichen Lackierungen auf die sehenswerte Tierwelt des Landes hin, einmal mit Rhinozerossen, einmal mit Elefanten. / On this Boeing 787-8 Dreamliner, Kenya Airways uses different paintwork to point out the country's wildlife, one with rhinos the other with elephants.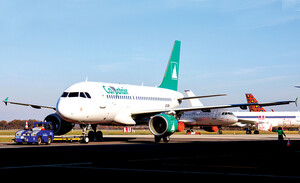 Photo by: Radim Kobl√≠Ňĺka (Date: 31.10.2021)
Airline: Carpatair [EI-DBH / YR-ABA]
Type: Airbus A319-100
Airport: , Czech Republic, Ostrava (OSR) ()
Comment: Carpatair steht vor der Indienststellung eins ersten Airbus A319-100, der jetzt in Ostrava lackiert wurde. / Carpatair is about to put its first Airbus A319-100 into service, having just been painted in Ostrava.