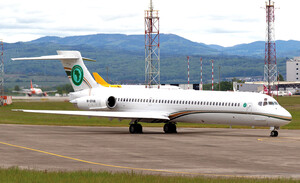 Photo by: Micha├źl Schittly (Date: 10.05.2021)
Airline: Africa Union Aviation [M-SFAM]
Type: McDonnell Douglas MD-87
Airport: Switzerland, Basel (BSL)
Comment: Neuer Betreiber dieser jahrelang abgestellten ExecuJet UK MD Douglas MD-87wird wohl eine bisher unbekannte Africa Union Aviation. / The new operator of this ExecuJet UK MD Douglas MD-87, which has been out of service for quite some years, will be so far unknown Africa Union Aviation.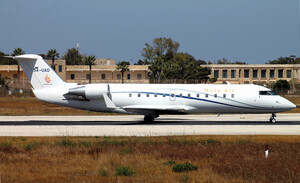 Photo by: Stephen Borg (Date: 10.05.2021)
Airline: Hala Airlines [5A-UAD]
Type: Canadair CRJ200
Airport: Malta, Luqa (MLA)
Comment: Hala Airlines ist mit dem Canadair CRJ200 der einheimischen United Aviation an den Start gegangen. / Hala Airlines has started-up with the single Canadair CRJ200 of local United Aviation.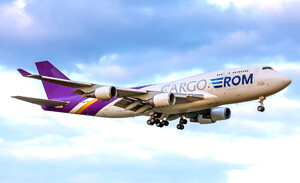 Photo by: Jan Severijns (Date: 03.05.2021)
Airline: AeroTransCargo [ER-BBE]
Type: Boeing 747-400
Airport: Belgium, Liege (LGG)
Comment: AeroTransCargo hat einen siebten Boeing 747-400 Frachter ├╝bernommen, noch in der Thai International Grundlackierung mit gro├čen ROM Titeln. / AeroTransCargo has acquired a seventh Boeing 747-400 freighter, still in the former Thai International scheme with billboard ROM titles.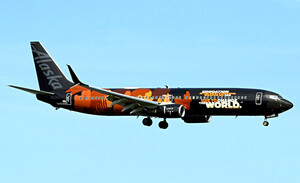 Photo by: Brian McDonough (Date: 27.04.2021)
Airline: Alaska Airlines [N492AS]
Type: Boeing 737-900
Airport: USA, Washington, National, DC (DCA)
Comment: Alaska Airlines verpflichtet sich mit einer Sonderlackierung zur Verl├Ąngerung einer ihrer 15-j├Ąhrigen Partnerschaft mit dem UNCF, dem United Negro College Fund, min dessen Rahmen Mitarbeiter und Flugg├Ąste bereits Millionen von Meilen gespendet haben, um Studenten zu College-Touren und Campus an Black Colleges & Universit├Ąten zu fliegen und f├╝r sie Stipendien einzurichten / Alaska Airlines commits with a special livery its extension of a 15-year partnership with UNCF, the United Negro College Fund with employees and guests donating millions of miles to fly students to college tours and campuses at Black Colleges & Universities and also establishing for them scholarships.