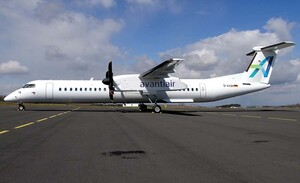 Photo by: Daniel Schwinn (Date: 10.04.2022)
Airline: Avanti Air [D-AASH]
Type: De Havilland Dash 8-400
Airport: , Germany, Siegerland (SGE) ()
Comment: Avanti Air hat ihre erste Dash 8-400 übernommen, ein früheres flyBe Flugzeug, das nach der Auslieferung zunächst in Paderborn stationiert wurde. / Avanti Air has taken delivery of its first Dash 8-400, a former flyBe aircraft which has initially been based in Paderborn after delivery.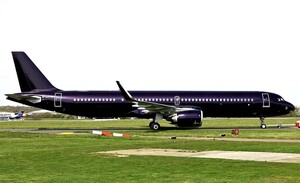 Photo by: Keith Burton (Date: 12.04.2022)
Airline: Titan Airways [G-XATW]
Type: Airbus A321
Airport: United Kingdom, Southend (SEN)
Comment: Wie geplant hat Titan Airways ihren ersten Airbus A21neo mit den schwarzen TCS Expeditions Farben versehen, entsprechende Titel werden nach Bedarf aufgeklebt. / As planned, Titan Airways has provided its first Airbus A21neo with the black TCS Expeditions libery, corresponding titles to be affixed as required.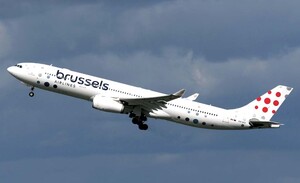 Photo by: Paul Sanders (Date: 07.04.2022)
Airline: Brussels Airlines [OO-SFX]
Type: Airbus A330-300
Airport: Belgium, Brussels (BRU)
Comment: Nach einem Großteil der Kurzstreckenflotte hat bei Brussels Airlines jetzt auch ein erster Airbus A330-300 die neue Lackierung erhalten. / Following the major part of the short-haul fleet, a first Airbus A330-300 at Brussels Airlines has now also received the new livery.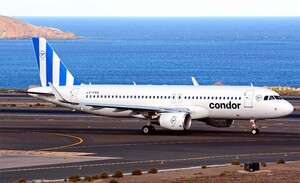 Photo by: José Hernández Leon (Date: 06.04.2022)
Airline: Bulgaria Air [LZ-FBG]
Type: Airbus A320-200
Airport: Spain, Las Palmas (LPA)
Comment: Dieser seitens Condor von Bulgaria Air unter Vertrag genommene Airbus A320-200 trägt bereits eine interessante Hybrid-Variante. / This Airbus A320-200 wet-leased by Condor from Bulgaria Air already carries an interesting hybrid livery variant.