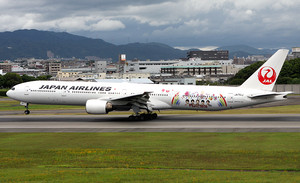 Photo by: Shingo Takahashi (Date: 27.06.2015)
Airline: Japan Airlines [JA751J]
Type: Boeing 777-300
Airport: , (ITM)
Comment: Japan Airlines hat zum vierten Mal in f├╝nf Jahren eine ihrer Boeings mit Werbeaufklebern f├╝r Wakuwaku Gakko Tournee der einheimischen Popidolgruppe Arashi mit Werbeaufklebern versehen. / Japan Airlines has applied for the fourth time in five years to one of its Boeings promotion stickers for the local pop group Arashi, promoting their current Wakuwaku Gakko tour.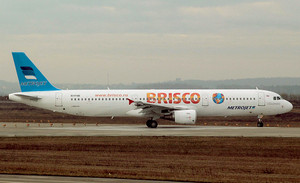 Photo by: Tamas Polonyi (Date: 25.04.2015)
Airline: MetroJet [EI-FSB]
Type: Airbus A321-200
Airport: , (DME)
Comment: Der neueste Airbus A321 der russischen MetroJet bewirbt den einheimischen Reseveranstalter Brisco. / The latest fleet addition of Russian MetroJet, this Airbus A321, promotes local tour operator Brisco.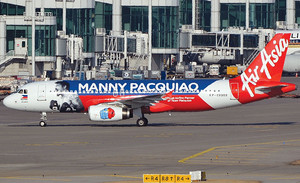 Photo by: Junichi Suzuki (Date: 31.01.2015)
Airline: Zest Air AirAsia [RP-C8988]
Type: Airbus A320-200
Airport: , (ICN)
Comment: Zest Air AirAsia ist neu Partner des Teams um den philippinischen Profiboxer Manny Pacquiao. / Zest Air AirAsia has necome partner of the Filipino world champion boxer team of Manny Pacquiao.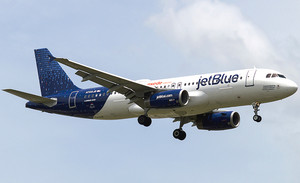 Photo by: Westley Bencon (Date: 11.05.2014)
Airline: jetBlue [N709JB]
Type: Airbus A320-200
Airport: , (MCO)
Comment: jetBlue hat ihre neueste individuelle Lackierung "Bin├Ąrcode" vorgestellt, die nur einmal existieren wird, um seinen Fly-Fi-Service, das Breitband-Internet an Bord feiern. / jetBlue introduced its newest and one-of-a-kind custom livery, 'Binary Code,' to celebrate its Fly-Fi service, which delivers broadband Internet in the sky.