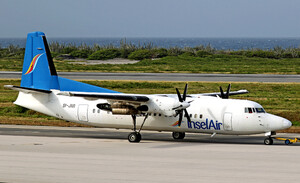 Photo by: Larry Every (Date: 01.02.2021)
Airline: Silverstone Air Services [5Y-JNR]
Type: Fokker 50
Airport: Netherlands Antilles, Curacao (CUR)
Comment: Silverstone Air Services hat eine weitere Fokker 50 aufgetan, deren Auslieferung derzeit in Cura├žao vorbereitet wird. / Silverstone Air Services has found another Fokker 50, with the delivery currently being prepared in Cura├žao.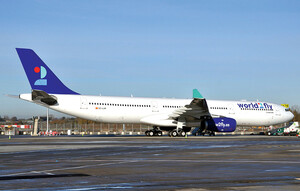 Photo by: Paul Morris (Date: 09.01.2021)
Airline: world2fly [EC-LXR]
Type: Airbus A330-300
Airport: Ireland, Dublin (DUB)
Comment: Das weltweit t├Ątige Hotel und Ferienanlagen Unternehmen Iberostar schickt mit world2fly in K├╝rze ihre eigene Fluggesellschaft mit zun├Ąchst einem Airbus A330-300 an den Start, zur Auslieferung im kommenden Herbst wurde dazu ein Airbus A350-900 in Auftrag gegeben. / Global playing hotels & resorts chain Iberostar currently prepares the start-up of its own airline, world2fly, initially with an Airbus A330-300 while an Airbus A350-900 has been ordered for delivery next autumn.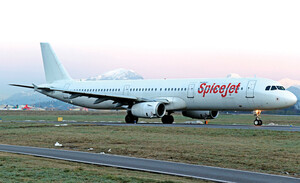 Photo by: Giuseppe Danesi - Oriospotter (Date: 07.01.2021)
Airline: SpiceJet [9H-LIS]
Type: Airbus A321-200
Airport: Italy, Bergamo (BGY)
Comment: Der seit Mitte Oktober von SpiceJet als Passagierdeckfrachter unter Vertrag genommene Airbus A321-200 der HiFly Malta tr├Ągt jetzt auch entsprechende Titel. / This Airbus A321-200 of HiFly Malta, SpiceJet has under contract as main deck freighter since mid-October, now also bears corresponding titles.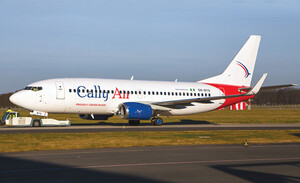 Photo by: Radim Kobl├ş┼żka (Date: 27.12.2020)
Airline: Cally Air [YL-BBX / 5N-BYQ]
Type: Boeing 737-300
Airport: , Czech Republic, Ostrava (OSR) ()
Comment: Mit Unterst├╝tzung der Regierung des Cross River Bundesstaats bereitet sich in Nigeria die Cally Air mit anf├Ąnglich zwei von airBaltic ├╝bernommenen Boeing 737-300 auf die Flugbetriebsaufnahme vor. / With the support of the Nigerian Cross River state government, Cally Air is preparing its start-up with initially two former airBaltic Boeing 737-300s.