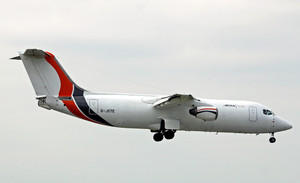 Photo by: Simon Murdoch (Date: 08.06.2018)
Airline: Jota Aviation [G-JOTE]
Type: BAe 146
Airport: , (EN)
Comment: Jota Aviation hat einen ersten BAe 146-300QT Frachter mit ihren Farben und kleinen Cargo Titeln versehen. / Jota Aviation has applied to first BAe 146-300QT freighter its full livery plus small cargo titles.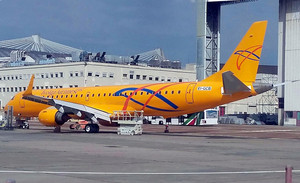 Photo by: Romaspotters (Date: 09.04.2018)
Airline: Ivolga Airlines [EI-GCB]
Type: Embraer ERJ-190
Airport: , (FCI)
Comment: Die neueste Embraer 190 der Saratov Airlines aus zweiter Hand hat nach der kürzlichen Umbenennung in Ivolga Airlines noch vor der Übernahme entsprechende Titel erhalten. / The latest Saratov Airlines' second-hand Embraer 190 has received prior acceptance Ivolga Airlines titles following its recent name-change.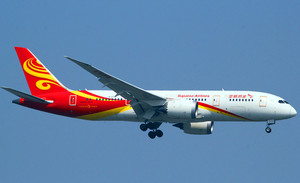 Photo by: Paul Sanders (Date: 01.04.2018)
Airline: Suparna Airlines [B-2738]
Type: Boeing 787-800
Airport: , (PVG)
Comment: Hainen Airline hat einen ersten Dreanlimer an ihre Tochter Suparna Airlines transferiert, die bislang auf dem Passagiersektor nur Boeing 737-800 eingesetzt hat. / Hainan Airline has transferred a first Dreanlimer to its subsidiary Suparna Airlines, having operated so far only Boeing 737-800s in the passenger sector.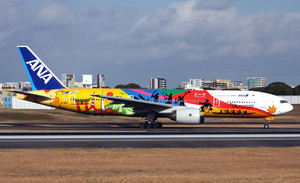 Photo by: Shingo Takahashi (Date: 27.01.2018)
Airline: ANA All Nippon [JA741A]
Type: Boeing 777-200
Airport: , (ITM)
Comment: Die Blicke zieht neu diese für die Olympischen und Paraolympischen Spiele in zwei Jahren in Tokio als "Hello 2020 Jet" speziell lackierte ANA All Nippon Boeing 777-200 auf sich, die nur im Inland eingesetzt wird / Toward the Olympic and Paralympic Games in Tokyo in two years' time, this ANA All Nippon Boeing 777-200 attracts newly attention on Japan domestic routes with a special "Hello 2020 Jet" livery.