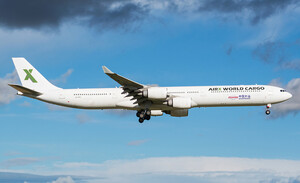 Photo by: Enzo Cattania (Date: 29.06.2021)
Airline: Air X Charter [9H-FFC]
Type: Airbus A340-600
Airport: , France, Chateauroux (CHR) ()
Comment: Air X Charter wird ihre beiden Airbus A340-600 zwischen China und Europa in Zusammenarbeit mit dem Logistikunternehmen Sinotrans einsetzen. / Air X Charter will operate its two Airbus A340-600s between China and Europe in cooperation with logistics company Sinotrans.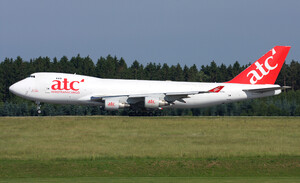 Photo by: Frederik Neeb (Date: 28.06.2021)
Airline: AeroTransCargo [ER-BBJ]
Type: Boeing 747-400
Airport: , Germany, Hahn (HHN) ()
Comment: Ein zweiter AeroTransCargo Boeing 747-400 Frachter hat jetzt die vollen Farben erhalten, darunter vergrĂ¶ĂŸerte Titel auf dem Rumpf. / A second AeroTransCargo Boeing 747-400 freighter has been painted into the full livery, including enlarged titles on the fuselage.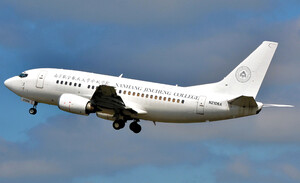 Photo by: John Coates (Date: 25.06.2021)
Airline: Sky Capital Leasing [N2106A]
Type: Boeing 737-500
Airport: , United Kingdom, Bournemouth-Hurn (BOH) ()
Comment: Das Nanhang Jincheng Collegue in in Nanyang ĂŒbernimmt fĂŒr Schulungsaufgaben ebenfals eine Boeing 737-500 aus BestĂ€nden der LC PerĂș, zuvor ein in Europa Altbekannter als OK-XGD bei der CSA Czech Airlines. / The Nanhang Jincheng Collegue in Nanyang is also adding a Boeing 737-500 from the inventory of LC PerĂș for its ground training department, previously a well-known visitor all over Europe as OK-XGD with CSA Czech Airlines.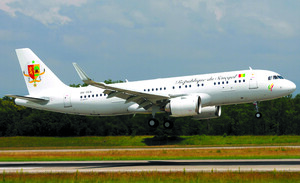 Photo by: Patrick Weber (Date: 23.06.2021)
Airline: Republique du Sénégal [6V-SEN]
Type: Airbus A320
Airport: Switzerland, Basel (BSL)
Comment: Die Regierung des SĂ©nĂ©gal steht vor der Übernahme eines fabrikneuen Airbus A320neo Corporate Jet, um ihren A319-100 Corporate Jet zu ersetzen. / The SenĂ©gal government is about to take over a brand new Airbus A320neo Corporate Jet to replace its A319-100 Corporate Jet.