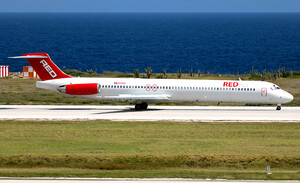 Photo by: Roger Cannegieter (Date: 13.03.2021)
Airline: Red Air Dominicana [HI1041]
Type: McDonnell Douglas MD-80
Airport: Netherlands Antilles, Curacao (CUR)
Comment: Der zweite Zertifizierungsflug der Red Air Dominicana, Schwestergesellschaft der venezolanischen Laser, f├╝hrte ihre einzige MD Douglas MD-81 nach Cura├žao. / The second certification flight of Red Air Dominicana, sister company of Venezuelan Lasers, took their single MD Douglas MD-81 to Cura├žao.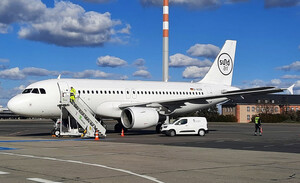 Photo by: Swen Liebrecht (Date: 07.03.2021)
Airline: Sundair [D-ASSB]
Type: Airbus A319-100
Airport: , Germany Berlin (BER) ()
Comment: Sundair hat den ersten von drei fr├╝heren GetJet Airlines, zuvor Germania Airbus A319-100 in einer ehr sehr sparsamen Lackierung ├╝bernommen. / Sundair took delivery of the first of three former GetJet Airlines, previously Germania Airbus A319-100s in a very spare livery.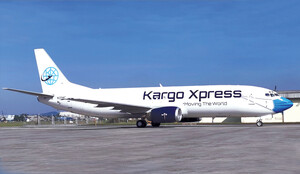 Photo by: M Jets (Date: 01.03.2021)
Airline: Kargo Xpress [N135WF]
Type: Boeing 737-400
Airport: , Malaysia,Kuala Lumpur Subang(SZB) ()
Comment: Die Aussichten von Kargo Xpress als neuer Ableger von M Jets k├Ânnten erfolgversprechender sein, nachdem die zu einem zeitlich unpassenden Zeitpunkt gestartete Charterfluggesellschaft Love Fly gescheitert war. / The prospects of Kargo Xpress as the new offshoot of M Jets look more promising after the failure of the charter carrier Love Fly, which was launched at an inopportune time.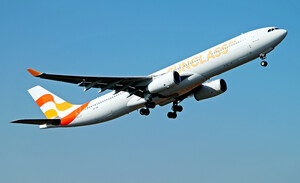 Photo by: Maxime Hadir (Date: 27.02.2021)
Airline: Sunclass Airlines [OY-VKI]
Type: Airbus A330-300
Airport: , France, Chateauroux (CHR) ()
Comment: Nach mehreren Airbus A321-200 hat Sunclass Airlines jetzt auch einen ersten Airbus A330-300 entsprechend lackieren lassen. / After several Airbus A321-200s, Sunclass Airlines has now also had its first Airbus A330-300 painted.