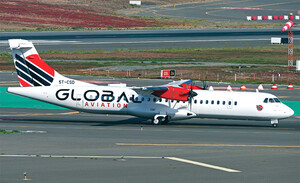 Photo by: Alejandro Hernández León (Date: 15.01.2023)
Airline: Global Aviation [5T-CSD]
Type: ATR 72
Airport: Spain, Las Palmas (LPA)
Comment: Bisher bekannt f├╝r seine kleineren Zweimots bis zur beech 1900C hat Globus Aviation jetzt eine erste ATR 72-500 ├╝bernommen. / Previously known for its smaller twins up to the beech 1900C, Globus Aviation has now taken delivery of a first ATR 72-500.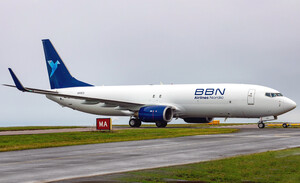 Photo by: Stephen Blood (Date: 14.01.2023)
Airline: BBN Airines Nordic [N919CS]
Type: Boeing 737-800
Airport: United Kingdom, Derby ( East Midlands ) (EMA)
Comment: Blue Bird Nordic hat sich in BBN Airlines Nordic umbenant wir auf dem neuesten Boeing 737-800 Frachter zu sehen ist. / Blue Bird Nordic has changed its name to BBN Airlines Nordic as can be seen on the lastest Boeing 737-800 Freighter.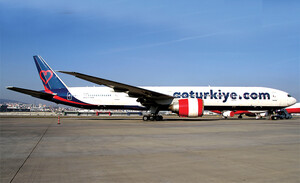 Photo by: Ilgaz Deger (Date: 30.12.2022)
Airline: Mavi G├┤k Aviation [VQ-BXK]
Type: Boeing 777-300
Airport: , Turkey, Istanbul Sabiha Gokcen (SAW) ()
Comment: Mavi G├┤k Aviation hat zun├Ąchst zwei ehemalige Azur Air Boeing 777-300 ├╝bernommen, die in K├╝rze Touristen aus der russischen F├Âderation vorrangig nach Antalya bringen wird. / Mavi G├┤k Aviation is initially taking delivery of two former Azur Air Boeing 777-300s, which will soon bring tourists from the Russian federation to Antalya with priority.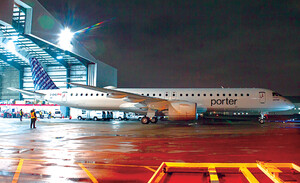 Photo by: Andrew Cline (Date: 30.12.2022)
Airline: Porter Airlines [C-GLKQ]
Type: Embraer ERJ-195
Airport: Canada, Toronto - Lester B. Pearson (YYZ)
Comment: Der Dash 8-400 Betreiber Porter Airlines hat zum Jahreswechsel gleich vier Embnaer195-E2 ├╝bernommen, die ab Februar auf zun├Ąchst 15 t├Ąglichen Fl├╝gen ab Toronto zu f├╝nf inl├Ąndischen Zielen eingesetzt werden. / At the turn of the year, the Dash 8-400 operator Porter Airlines took delivery of four Embnaer195-E2s, which will be used from February on an initial 15 daily rotations from Toronto to five domestic destinations.