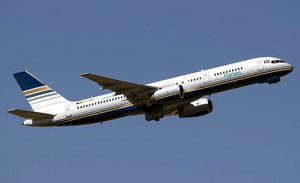 Photo by: Diego Ruiz de Vargas (Date: 22.0.2015)
Airline: Privilege Style [EC-HDS]
Type: Privilege Style
Airport: , (MAS)
Comment: Privilege Style vermietet ihre zweite Boeing 757-200 w├Ąhrend des Hadsch an die saudi-arabische flyNas. / Privilege Style has wet-leased itÔÇÖs second Boeing 757-200 during the Hajj to Saudi flyNas.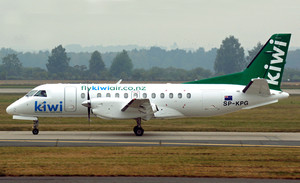 Photo by: Jan Jurečka (Date: 17.08.2015)
Airline: Kiwi Regional Airlines [SP-KPG / ZK-KRA]
Type: Saab 340
Airport: , (OSR)
Comment: Kiwi Regional Airlines ├╝bernimmt in K├╝rze diese in Ostrava lackierte Sprint Air Saab 340, um p├╝nktlich zum Winterflugplanbeginn ab Hamilton an den Start gehen zu k├Ânnen. / Kiwi Regional Airlines is to take shortly delivery of this former Sprint Air Saab 340 just painted at Ostrava to start-up effective winter schedule season from its Hamilton base.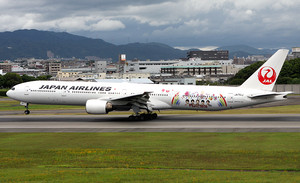 Photo by: Shingo Takahashi (Date: 27.06.2015)
Airline: Japan Airlines [JA751J]
Type: Boeing 777-300
Airport: , (ITM)
Comment: Japan Airlines hat zum vierten Mal in f├╝nf Jahren eine ihrer Boeings mit Werbeaufklebern f├╝r Wakuwaku Gakko Tournee der einheimischen Popidolgruppe Arashi mit Werbeaufklebern versehen. / Japan Airlines has applied for the fourth time in five years to one of its Boeings promotion stickers for the local pop group Arashi, promoting their current Wakuwaku Gakko tour.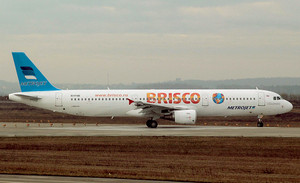 Photo by: Tamas Polonyi (Date: 25.04.2015)
Airline: MetroJet [EI-FSB]
Type: Airbus A321-200
Airport: , (DME)
Comment: Der neueste Airbus A321 der russischen MetroJet bewirbt den einheimischen Reseveranstalter Brisco. / The latest fleet addition of Russian MetroJet, this Airbus A321, promotes local tour operator Brisco.