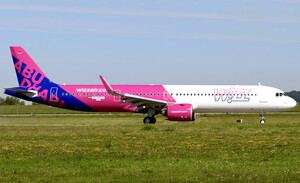 Photo by: Kai Block (Date: 06.08.2020)
Airline: Wizz Air Abu Dhabi [D-AVZJ / A6-WZB]
Type: Airbus A321-200
Airport: Germany, Hamburg - Finkenwerder (XFW)
Comment: Wizz Air Abu Dhabi steht wie geplant vor der ├ťbernahme ihrer ersten zwei A321neo. / As planned, Wizz Air Abu Dhabi is about to take shortly delivery of its first two A321neo aitrcraft.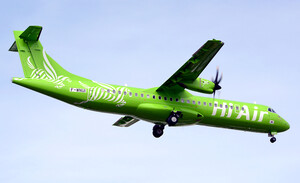 Photo by: Romain Salerno (Date: 05.00.2020)
Airline: Hi Air [F-WNUI / HL5245 ]
Type: ATR 72
Airport: , TLS ()
Comment: Die dritte ATR 72 f├╝r die koreanische Hi Air wird in lindgr├╝ner Lackierung ├╝bernommen. / The third ATR 72 for Korean Hi Air has adopted a lime green livery.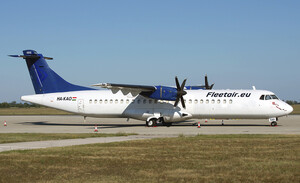 Photo by: Szabolcs Szalmási (Date: 30.07.2020)
Airline: Fleet Air International [HA-KAO]
Type: ATR 72
Airport: , Hungary, Gyor Per (LHPR) ()
Comment: Die ungarische Ableger der Fleet Air Gruppe hat einen ersten ATR-72 Frachter ├╝bernommen, der aber vorl├Ąufig in Gyor Per eingemottet wurde. / The Hungarian branch of the Fleet Air Group received a first ATR-72 freighter ontransfer, which was ferried to Gyor Per for interim storage.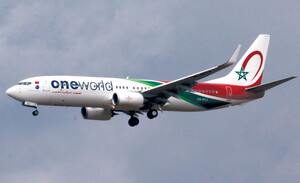 Photo by: Mark Connett (Date: 24.07.2020)
Airline: Royal Air Maroc [CN-RGJ]
Type: Boeing 737-800
Airport: United Kingdom, London, Heathrow (LHR)
Comment: Diese bereits vor drei Monaten mit neuen Farben und oneWorld Titeln versehene Boeing 737-800 der Royal Air Maroc konnte mit der ersten Wiederbelebung in der Luftfahrt jetzt auch wieder in Dienst gestellt werden. / This Royal Air Maroc Boeing 737-800, which had received the new livery plus billboard oneWorld titles three months ago, has now been put back into service following initial revival in aviation.