Photo by: Eurospot (Date: 04.04.2022)
Airline: Condor [F-WWCS]
Type: Airbus A330
Airport: France, Toulouse (TLS)
Comment: Condor erfindet sich gerade neu, inspiriert von Sonnenschirmen, Badet├╝chern oder auch Sonnenmarkisen in f├╝nf verschiedenen Farben ist der neue Auftritt ein auff├Ąlliger unverwechselbarer Hingucker. / Condor is currently reinventing itself, inspired by parasols, bath towels or sun awnings in five different colours; the new appearance is a striking, unmistakable eye-catcher.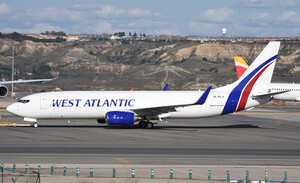 Photo by: Jos├ę Ram├│n Valero (Date: 13.03.2022)
Airline: West Atlantic Sweden [SE-RLJ]
Type: Boeing 737-800
Airport: Spain, Madrid, Barajas (MAD)
Comment: West Atlantic Sweden hat ihre vierte Boeing 737-800 in den Farben ihres spanischen Mehrheitseigners Swiftair ├╝bernommen. / West Atlantic Sweden has taken delivery of its fourth Boeing 737-800 in the scheme of its Spanish majority owner, Swiftair.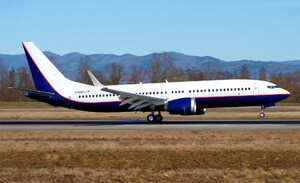 Photo by: Laurent Greder (Date: 14.03.2022)
Airline: Private [N788BJ / N3E]
Type: Boeing 737-800
Airport: Switzerland, Basel (BSL)
Comment: De erste in Basel konfigurierte Boeing 737-8maxBBJ steht vor der Auslieferung, nachdem er in Toulouse Francazal lackiert wurde. / The first Boeing 737-8maxBBJ configured in Basel is about to be delivered after having been painted in Toulouse Francazal.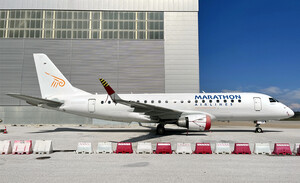 Photo by: Alex Filippopoulos (Date: 13.03.2022)
Airline: Marathon Airlines [SX-ASK]
Type: Embraer ERJ-175
Airport: Greece, Athen (ATH)
Comment: Der Embraer 175 der Marathon Airlines hat nach der k├╝rzlichen Auslieferung nach Athen Titel und Leitwerkslogo erhalten. / Marathon Airlines' Embraer 175 received titles and tail logo since its recent delivery to Athens.