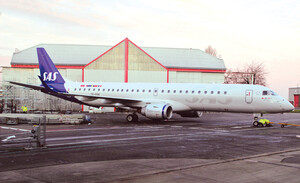 Photo by: Kevin Hudson (Date: 11.12.2021)
Airline: SAS [SE-RSK]
Type: Embraer ERJ-195
Airport: , United Kingdom, Norwich (NWI) ()
Comment: SAS steht vor der Übernahme mehrerer Enbraer 195 aus flyBe Beständen, von denen die erste jetzt in Norwich lackiert wurde. / SAS is about to take over several Enbraer 195 from flyBe assets, with the first having now been painted in Norwich.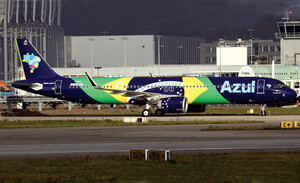 Photo by: Kai Block (Date: 10.12.2021)
Airline: Azul Linhas Aéreas [D-AZAR / PR-YJE ]
Type: Airbus A321
Airport: Germany, Hamburg - Finkenwerder (XFW)
Comment: Der n√§chste Azul Linhas A√©reas Airbus A321neo wird in den auff√§lligen Na√ßao Azul √ľbernommen, die bereits von einem Airbus A330-200 und einem Embraer 195 getragen werden. / The next Azul Linhas A√©reas Airbus A321neo will be delivered in the eye-catching Na√ßao Azul scheme, already worn by an Airbus A330-200 and an Embraer 195.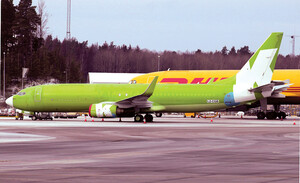 Photo by: Anders Nilsson (Date: 09.12.2021)
Airline: Cargo Air [LZ-CGB]
Type: Boeing 737-800
Airport: Sweden, Stockholm, Arlanda (ARN)
Comment: Auch der zweite Boeing 737-800 Frachter der bulgarischen Cargo Air hat die in diesem Fall nicht mehr ganz so glänzende Vorgängerlackierung der Kulula.com beibehalten. / The second Boeing 737-800 freighter operated by Bulgarian Cargo Air has retained as well the previous livery, which in this case is no longer as shiny as when it was in service with Kulula.com.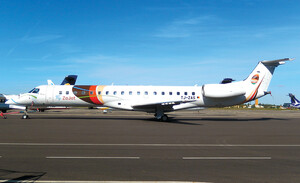 Photo by: Christian Laugier (Date: 08.10.2021)
Airline: Fly ZeJet [TJ-ZAS]
Type: Embraer ERJ-145
Airport: , France, Toulouse Francazal (LFBF) ()
Comment: Nach l√§ngerer Vorbereitungszeit hat die Neugr√ľndung Fly ZeJet aus Kamerun den ersten von zwei Embraer 145 √ľbernommen. / After a period of preparation, Cameroon newcomer Fly ZeJet has taken delivery of the first of two Embraer 145s.