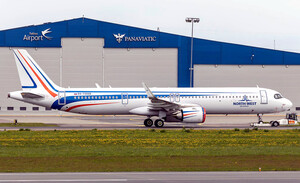 Photo by: Aleksei Smoljanitski (Date: 31.05.2021)
Airline: North-West Air Company [RA-73028]
Type: Airbus A321
Airport: Estonia, Tallinn (TLL)
Comment: Der erste von zwei Airbus A321neo der russischen North-West Air Company hat in Tallinn vor der Auslieferung und ihrem Einsatz f├╝r Novatek, dem gr├Â├čten Gaskonzern im Land,ihre Inneneinrichtung erhalten, wurde dazu f├╝r arktische Temperaturen modifiziert und auch lackiert. / The first of two Airbus A321neo aircraft of Russian North-West Air Company received in Tallinn prior its delivery and operation on behalf of Novatek, the largest natural gas producer in the country, its interior, was modified for arctic temperatures and also painted.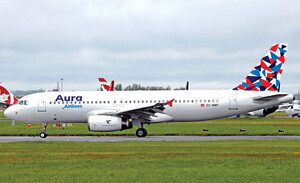 Photo by: Malcolm Nason (Date: 27.05.2021)
Airline: Aura Airlines [EC-NMY]
Type: Airbus A320-200
Airport: Ireland, Shannon ( Limerick ) (SNN)
Comment: Aura Airlines, zuvor bekannt als Gowair Vacation Airlines, hat ihren neuesten Airbus A320-200, dazu in der aktuellen Lackierung mit einem Nassmietevertrag eines noch unbekannten Auftraggebers nach Caracas ├╝berstellt. / Aura Airlines, known before as Gowair Vacation Airlines, has ferried its latest Airbus A320-200 and in the current livery, to Caracas with a wet lease contract from an as yet unknown client.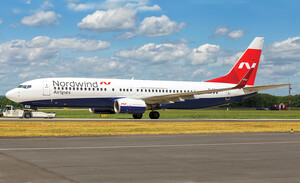 Photo by: Radim Kobl├ş┼żka (Date: 26.05.2021)
Airline: Nordwind Airlines [EI-EPH]
Type: Boeing 737-800
Airport: , (OSR)
Comment: Nordwind Airlines ├╝bernimmt eine weitere Boeing 737-800, diesmal in partieller Ryanair Lackierung. / Nordwind Airlines is adding shortly another Boeing 737-800 to its fleet, this time in partial Ryanair livery.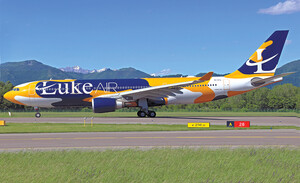 Photo by: Giuseppe Danesi - Oriospotter (Date: 25.05.2021)
Airline: Luke Air [9H-RTU]
Type: Airbus A330-200
Airport: Italy, Bergamo (BGY)
Comment: Vor der kommenden Wiederaufnahme des Flugbetriebs ist Luke Air mit einem ihrer Airbus A330-200 zum Crewtraining in Bergamo zu Gast gewesen. / Prior upcoming resumption of flights, Luke Air visited Bergamo with one of its Airbus A330-200s for crew familiarization training.