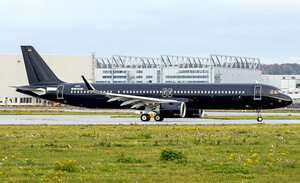 Photo by: Dirk Grothe (Date: 20.10.2020)
Airline: Titan Airways [D-AZAT / G-XATW]
Type: Airbus A321
Airport: Germany, Hamburg - Finkenwerder (XFW)
Comment: Titan Airways hat den ersten Airbus A321neo ├╝bernommen, in der Grundlackierung des Exklusiv-Reiseveranstalters TCS World Travel, der das Flugzeug nach Bedarf auf seinen weltweiten Kreuzfahrerfl├╝gen als Ersatz der ausgemusterten Boeing 757-200 der TAG Aviation UK unter Vertrag nehmen wird. / Titan Airways has taken delivery of its first Airbus A321neo, in the basic scheme of the exclusive tour operator TCS World Travel, to contract the aircraft on its worldwide cruise flights as a replacement for the decommissioned Boeing 757-200 of TAG Aviation UK.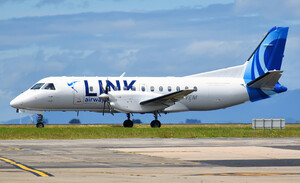 Photo by: Cameron Wilkes (Date: 26.10.2020)
Airline: Link Airways [VH-VEM]
Type: Saab 340
Airport: , Australia, Melbourne Essendon (MEB) ()
Comment: Die australische Corporate Air hat sich in Link Airways umbenannt, um ihren Kundenkreis als vollwertige Regionalfluggesellschaft besser zu reflektieren. / Australian Corporate Air has rebranded itself to Link Airways to better represent its customer base as a fully-fledged Regional Airline.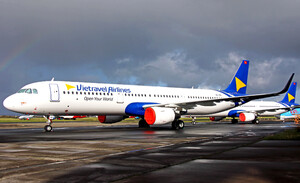 Photo by: Malcolm Nason (Date: 25.10.2020)
Airline: Vietravel Airlines [OE-IDQ]
Type: Airbus A321-200
Airport: Ireland, Shannon ( Limerick ) (SNN)
Comment: Zwei fr├╝here Thomas Cook / Condor A321-211, OE-IDP & -IDQ, haben in Shannon die Farben der Neugr├╝ndung Vietravel Airlines erhalten. / Two former Thomas Cook/Condor A321-211's, OE-IDP & -IDQ were rolled out at Shannon in the colours of newcomer Vietravel Airlines.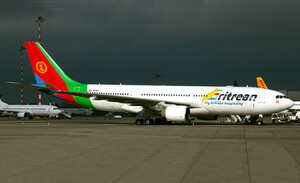 Photo by: Norbert Knott (Date: 11.10.2020)
Airline: Air Lease Corp [OE-IKY]
Type: Airbus A330-200
Airport: Germany, Duesseldorf (DUS)
Comment: Ein von Eritrean Airlines seit Jahresfrist nicht ├╝bernommener Airbus A330-200 der Air Lease Corp ist vor einem weiteren Ausw├Ąrtstermin zum Lackieren in D├╝sseldorf eingetroffen, bevor er von Nordwind Airlines ├╝bernommen wird. / This Airbus A330-200 of Air Lease Corp, Eritrean Airlines had not accepted for a year, was ferried to D├╝sseldorf prior another paint-shop date awaiting its delivery now to Nordwind Airlines.