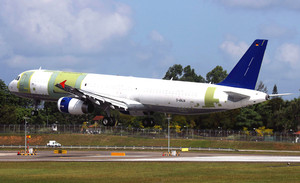 Photo by: Kok Chwee Sim (Date: 22.01.2020)
Airline: JMV Aviation [D-ANJA]
Type: Airbus A321-200
Airport: , Singapore, Seletar (XSP) ()
Comment: Der weltweit erste Airbus A321-200P2F ist nach seinem Umbau zu einem ersten kurzen Werkstattflug aufgebrochen, bevor er nach seiner Zertifizierung in einigen Monaten an Qantas ├╝bergeben wird. / The world's first Airbus A321-200P2F has set out for a first short air-test after its freighter converted prior hand over to Qantas in a few monthsÔÇÖ time after its certification.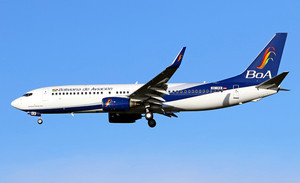 Photo by: Malcolm Nason (Date: 15.01.2020)
Airline: Boliviana de Aviaci├│n [OE-IKB]
Type: Boeing 737-800
Airport: Ireland, Shannon ( Limerick ) (SNN)
Comment: Die zweite Boeing 737-800 der Boliviana de Aviaci├│n wurde im Gegensatz zur Schwestermaschine ├╝ber eine Nordatlantikroute ausgeliefert. / In contrast to its sister aircraft, the second Boeing 737-800 of Boliviana de Aviaci├│n was delivered via a North Atlantic route.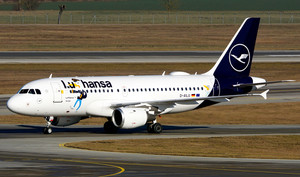 Photo by: Lukas Hollnsteiner (Date: 15.01.2020)
Airline: Lufthansa [D-AILU]
Type: Airbus A319-100
Airport: Germany, Muenchen ( Munich ) (MUC)
Comment: Dieser Airbus A319-100 der Lufthansa hat die aktuellen Konzernfarben erhalten und dabei das fr├╝here Lulu Logo in vergr├Â├čerter Ausf├╝hrung ├╝bernommen. / This Lufthansa Airbus A319-100 was painted into the current corporate livery wearing as well the former Lulu logo in an enlarged version.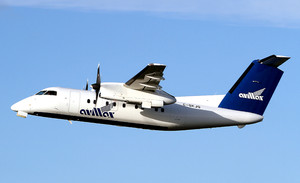 Photo by: Keith Burton (Date: 15.01.2020)
Airline: Avmax Chad [C-GKJQ]
Type: De Havilland Dash 8-200
Airport: United Kingdom, Southend (SEN)
Comment: Die zweite und vorl├Ąufig letzte Dash 8-200 f├╝r Avmax Chad wurde ├╝ber Southend ausgeliefert. / The second and provisionally last Dash 8-200 for Avmax Chad was delivered via Southend.