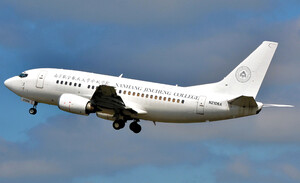 Photo by: John Coates (Date: 25.06.2021)
Airline: Sky Capital Leasing [N2106A]
Type: Boeing 737-500
Airport: , United Kingdom, Bournemouth-Hurn (BOH) ()
Comment: Das Nanhang Jincheng Collegue in in Nanyang ĂŒbernimmt fĂŒr Schulungsaufgaben ebenfals eine Boeing 737-500 aus BestĂ€nden der LC PerĂș, zuvor ein in Europa Altbekannter als OK-XGD bei der CSA Czech Airlines. / The Nanhang Jincheng Collegue in Nanyang is also adding a Boeing 737-500 from the inventory of LC PerĂș for its ground training department, previously a well-known visitor all over Europe as OK-XGD with CSA Czech Airlines.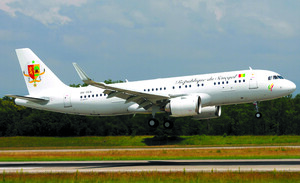 Photo by: Patrick Weber (Date: 23.06.2021)
Airline: Republique du Sénégal [6V-SEN]
Type: Airbus A320
Airport: Switzerland, Basel (BSL)
Comment: Die Regierung des SĂ©nĂ©gal steht vor der Übernahme eines fabrikneuen Airbus A320neo Corporate Jet, um ihren A319-100 Corporate Jet zu ersetzen. / The SenĂ©gal government is about to take over a brand new Airbus A320neo Corporate Jet to replace its A319-100 Corporate Jet.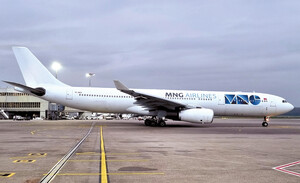 Photo by: Mario D. (Date: 23.06.2021)
Airline: MNG Airlines [TC-MCN]
Type: Airbus A330-300
Airport: Germany, Cologne ( Koeln )/Bonn (CGN)
Comment: MNG Airlines setzt ihren ersten Airbus A330-300 vorlĂ€ufig ohne FrachttĂŒr und mit leichte Fracht-Zuladung auf dem modifiziertem Passagierdeck ein. / MNG Airlines is currently using its first Airbus A330-300 without a cargo door and with a modified passenger deck for light cargo loading.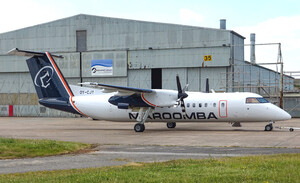 Photo by: Stephen Blood (Date: 22.06.2021)
Airline: Maroomba Airlines [OY-CJY/VH-QQH ]
Type: De Havilland Dash 8-300
Airport: United Kingdom, Derby ( East Midlands ) (EMA)
Comment: Maroomba Airlines aus Perth ergĂ€nzt ihre aktuell drei Dash 8-100 in KĂŒrze um eine erste Dash 8-300. / Maroomba Airlines from Perth will soon add a first Dash 8-300 to their currently three Dash 8-100s.