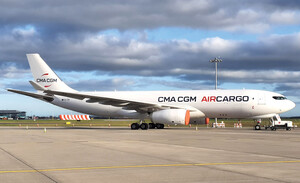 Photo by: Damian Bracken (Date: 26.02.2021)
Airline: Air Belgium [OO-CMA]
Type: Airbus A330-200
Airport: Ireland, Dublin (DUB)
Comment: Der erste Airbus A330-200 Frachter der Air Belgium wird fĂŒr den französischen Logistikkonzern CMA CGM betrieben. / Air Belgium's first Airbus A330-200 freighter will be operated on behalf of French logistics group CMA CGM.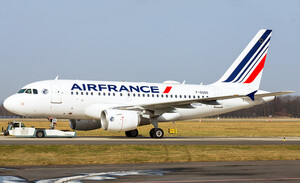 Photo by: Radim KoblĂ­ĆŸka (Date: 25.02.2021)
Airline: Air France [F-GUGO]
Type: Airbus A318
Airport: , (OSR)
Comment: Besonders deutlich kommen die vergrĂ¶ĂŸerten Titel der Air France auf ihren Airbus A318-100 zur Geltung. / The enlarged titles of Air France are particularly evident on their Airbus A318-100.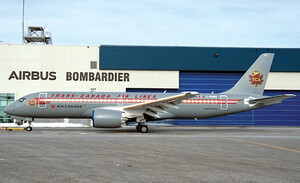 Photo by: Brian Losito (Date: 19.02.2021)
Airline: Air Canada [C-GNBN]
Type: Airbus Canada A220-300
Airport: Canada, Montreal - Mirabel (YMX)
Comment: Air Canada erinnert erneut mit einer Trans-Canada Airlines Sonderlackierung auf diesem in wenigen Wochen zur Auslieferung anstehenden Airbus Canada A220-300 an ihre Wurzeln vor bald 85 Jahren. / Air Canada is reminding us of its roots almost 85 years ago with a Trans-Canada Airlines special livery on this Airbus Canada A220-300, due for delivery within weeks.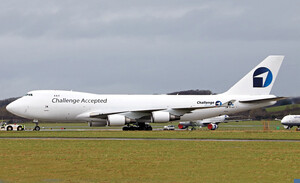 Photo by: Malcolm Nason (Date: 19.02.2021)
Airline: Challenge Airlines [OO-ACF]
Type: Boeing 747-400
Airport: Ireland, Shannon ( Limerick ) (SNN)
Comment: Auf dem zweiten Challenge Airlines Boeing 747-400 Frachter prangt jetzt nach dem Lackieren neben den bekannten Titeln jetzt auch das Firmenemblem am Leitwerk. / After paint, the second Challenge Airlines Boeing 747-400 freighter shows also the company logo on the tail in addition to its familiar titles.