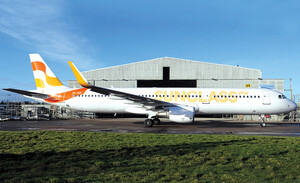 Photo by: Peter Bowler (Date: 18.12.2020)
Airline: Sunclass Airlines [OY-TCF]
Type: Airbus A321-200
Airport: United Kingdom, Derby ( East Midlands ) (EMA)
Comment: Recht lange hat es gedauert, bis Sunclass Airlines, die fr├╝here Thomas Cook Scandinavia zu ihrer eigenen Lackierung gefunden hat, die zum Einstieg dieser Airbus A321-200 erhalten hat. / It took quite some time until Sunclass Airlines,former Thomas Cook Scandinavia made it to its own livery, which was initially applied to this Airbus A321-200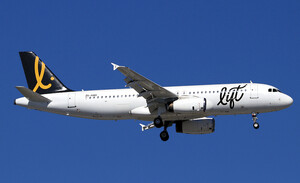 Photo by: James Symons (Date: 10.12.2020)
Airline: Lift Airlines [ZS-GAO]
Type: Airbus A320-200
Airport: South Africa, Johannesburg (JNB)
Comment: Lift Airlines hat den Flugbetrieb ab Johannesburg nach Kapstadt und George mit anf├Ąnglich drei von Global Aviation gemieteten Airbus A320-200 in zwei verschiedenen Lackierungsvarianten aufgenommen. / Lift Airlines has started-up with scheduled flights from Johannesburg to Cape Town and George using initially three Airbus A320-200s in two different colours on wet-lease from Global Aviation.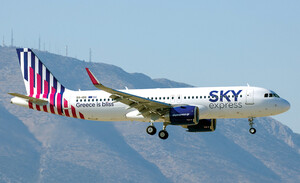 Photo by: Kostas Marmarelis (Date: 27.11.2020)
Airline: Sky Express [SX-IOG]
Type: Airbus A320
Airport: Greece, Athen (ATH)
Comment: Sky Express hat nur wenige Wochen nach der Bekanntgabe zum Einsatz von Airbus Flugzeugen bereits ihren ersten A320neo ├╝bernommen. / Sky Express has already taken delivery of a first A320neo just a few weeks after the announcement that Airbus aircraft will join its fleet.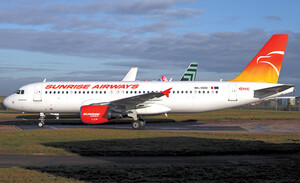 Photo by: Ian Bowley (Date: 26.11.2020)
Airline: Galistair [9H-VDO]
Type: Airbus A320-200
Airport: United Kingdom, Derby ( East Midlands ) (EMA)
Comment: Sunrise Airways aus Haiti mietet in diesen Winter einen Airbus A320-200 von der maltesisch-spanischen Galistair. / Sunrise Airways from Haiti is wet-leasing an Airbus A320-200 from Maltese-Spanish Galistair this winter.